Year Group Bubble Plan
Here you can find the plan for the year group bubbles in preperation for the September full return to school.
We have slightly adapted our school day by introducing staggered break times and lunch times, to enable the year group bubbles to maintain their distance from each other. As well as this, we have also introduced staggered start and end times to the school day. Year 8 and 9 will arrive at school for 9.00am and their form time will now be from 2.45-3.00pm. Years 7, 10 and 11 will remain as normal.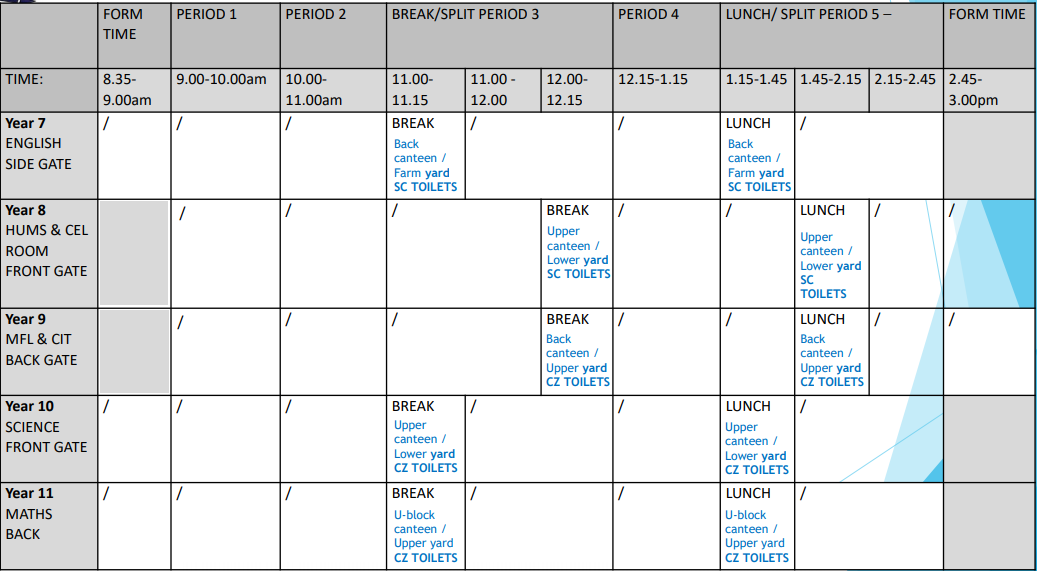 Below you can see the form room plan for each year group hub.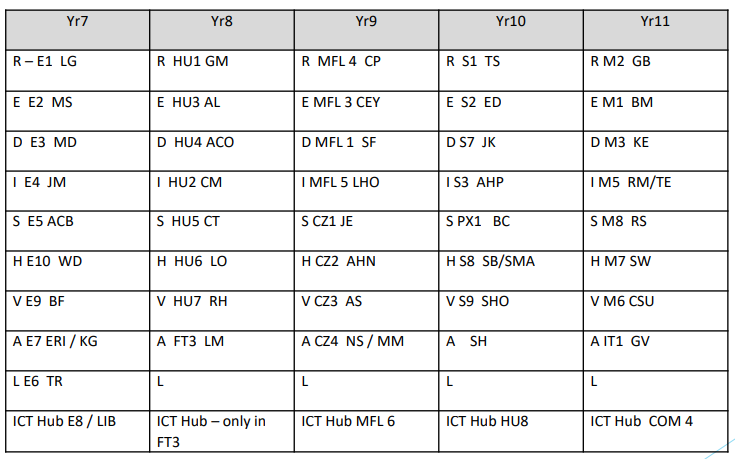 Below we have included the school map where you can see each year group bubble within the school building.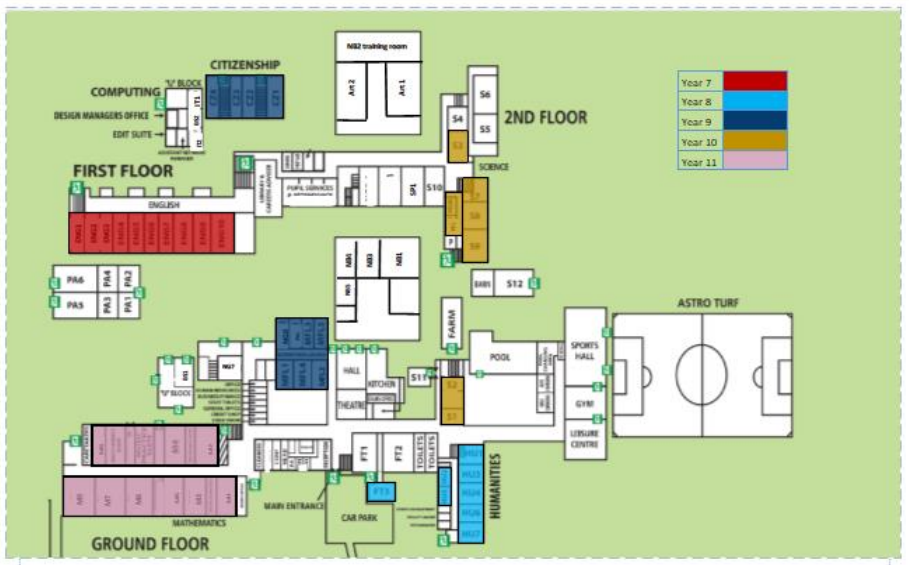 Each year group has been given a different route to the dining hall and the toilets, which are strictly followed. Each yer group are escorted to their allocated break and lunch time areas.