Year Group Bubble Plan
As the Covid-19 restrictions begin to ease and Yr 11pupils leave there is more flexibility to relax some of the changes put in place at the start of the year. Therefore, on returning to school after the May half-term we will return to the original school timetable and schedule. This means that from 7th June pupils in all year groups, except Yr 11, will start school at 8:35 reporting to form rooms for registration and finishing at 2:50.
We will continue with a five period day. However, there will no longer be any split lessons as break and lunchtimes will return to the normal times with just one sitting for all year groups. Pupils will remain in Year group hubs for the majority of lessons and designated year group zones and one-way systems will remain in place for break and lunchtimes.
Below you can see the form room plan for each year group hub.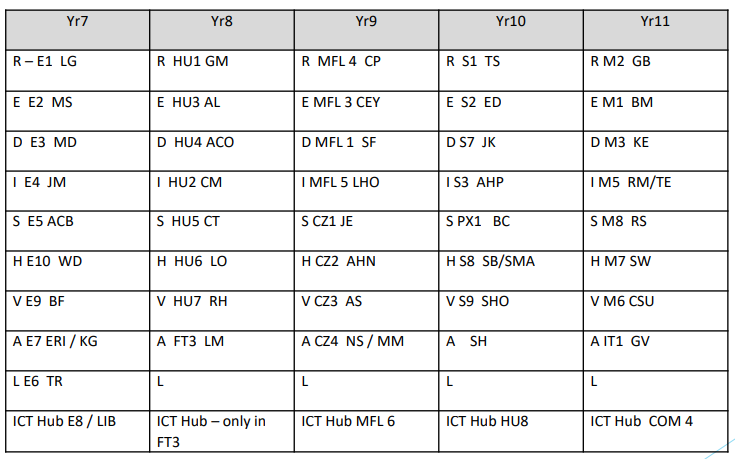 Below we have included the school map where you can see each year group bubble within the school building.