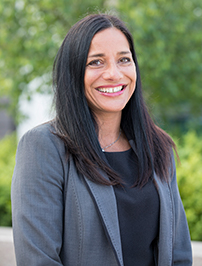 Dear Parents/Carers,
I am writing to thank you for your full support in ensuring the new academic year has started so smoothly and successfully, and to introduce myself as the new Headteacher of Reddish Vale High School.
Firstly, a little bit about me. I have previously been Deputy Head at The Barlow RC High School in Didsbury following a position as Director of Creative and Performing Arts in Tameside. I have over 20 years experience in teaching and considerable leadership experience in education. This is my first appointment to headship and I feel privileged to have been appointed in this role by the governors and the Trust. As a mother of three children I am fully aware of the responsibilities and trials of parenting and strongly value close working relationships between families and school. I am extremely enthusiastic, determined, committed and motivated, no doubt you will witness me projecting these traits over the coming year.
This is an exciting time for Reddish Vale. After a period of instability, as of the 1st September 2017 Reddish Vale joined South Manchester Learning Trust. This is a new, local multi-academy trust and from this point onwards we will be working in very close partnership with other local schools and colleges within the trust, for the express benefit of all our students.
The aspirational vision for all students within South Manchester Learning Trust schools (SMLT) is one of 'Personal Growth / Academic Excellence', recognising that school and education should be focused on developing every individual student as a confident, articulate, well-mannered and resilient young person ready to make a really positive contribution to the community, in addition to the pursuit of academic excellence, through outstanding student progress. We very much look forward to working with the trust in the years ahead.
In line with many schools that make the decision to join a multi academy trust, while our name remains proudly as Reddish Vale High School, at the heart of the Reddish community, we are deemed by the department for Education to be a new school, with a first inspection due in approximately two years time. However, with much improved results in 2016 and an excellent set of GCSE results in 2017, we have no doubt that Reddish is already at a very significant stage on the journey to being awarded 'good provider'status and this is how parents and carers should now consider the school. However, this is only a starting point and I have huge expectations of all the students and staff at Reddish as we set about our journey to become an 'Outstanding' school.
Choosing a Secondary School is an important decision and one which will shape your child's future. Experiences in secondary education help to mould a person's character and prepare them for adulthood. At Reddish Vale High School we welcome a diverse community of young people who are learning about themselves, one another and the community around them.
I place great importance on our core purpose of teaching and learning and supporting our students in developing the skills, knowledge, attitudes and personal qualities which will enable them to flourish and succeed in a rapidly changing world.
The school provides an inclusive, stimulating and challenging curriculum which is personalised to meet the needs, abilities and interests of all our students. Beyond the
curriculum we offer a varied and diverse range of enrichment opportunities and experiences to encourage students to develop their talents to the full.
Learning is enhanced by excellent facilities and latest technologies which include; fully networked classrooms, 15 computer suites, an open access library, a purpose built performing arts block, sports hall, floodlit astroturf playing surface, swimming pool and farm.
High quality, committed staff provide a positive, disciplined, safe, caring and nurturing environment that inspires a passion for learning so that every student progresses and thrives. Our students are encouraged to achieve to their best personally, academically, physically and socially. High expectations and standards are driven through teamwork and underpinned through the schools core values of: Respect, Aspiration, Determination and Independence.
This provides only a brief introduction to our school community and a flavour of our ethos and values. We hope very much that it will encourage you to visit us to see our school in operation.
Please look out very soon for our brand new website, which will improve our regular communication with all parents and carers, and for details of our newly formed Governing Body.
I very much look forward to meeting you and working with you in the weeks, months and years ahead.
Linda Hanson