Loughborough University are offering families the opportunity to participate in a study and possibly receive £25 or £50 vouchers in exchange for participating in their study.
If you, or anybody that you know is interested in participating in the study, please see the contact details in the flyer below.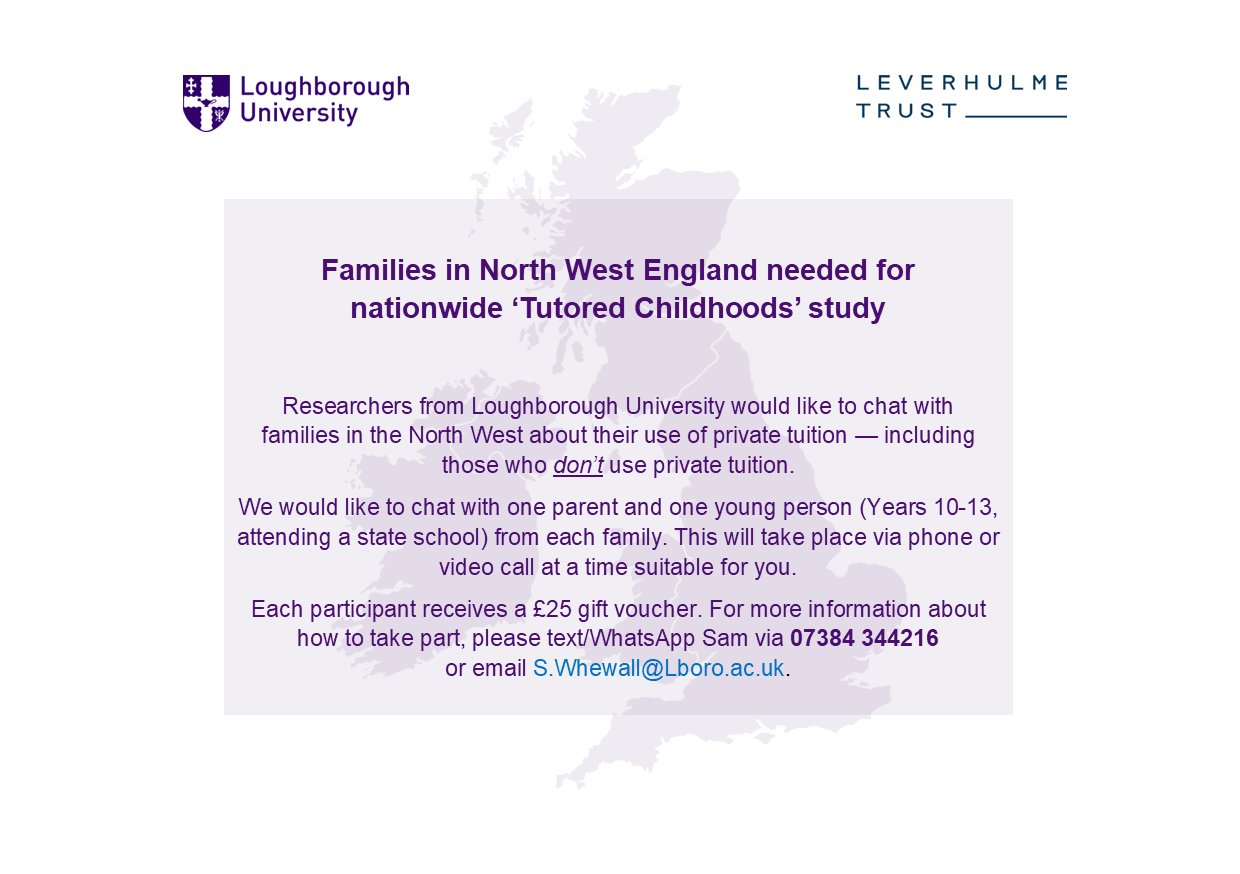 ***Although anyone is welcome to get in touch, we're particularly keen for Black and Asian families to take part in the study, as they're significantly underrepresented in the study so far.
***Please note: only families with young people in years 10 – 13 can take part and not everyone who gets in touch will be eligible.