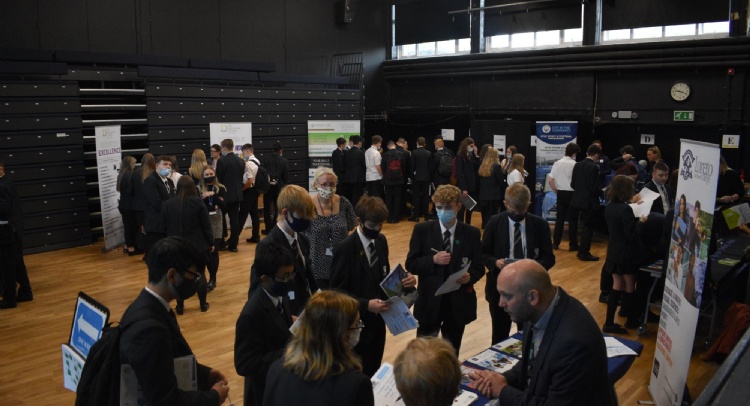 Careers Fair 2021
On Thursday 23rd September 2021, the year 10 and 11 students took part in the annual Further Education fair where they got to develop their knowledge and understanding of the vast array of opportunities open to them from local colleges and Apprenticeship providers to Football courses and RAF.
Thank you to all FE Providers that attended to help our students reach their potential. All careers info for student and parents is available through the school website and the Xello platform.
' It was really useful to find out which colleges do the course I want.'
'I had no idea all the different courses I can do, an Apprenticeship in mechanics is the one for me!'
' It was so good to have all the colleges in one place! I know exactly which one is right for me and with the Our Pass it's easy to get there!'
You can view photographs from the event on our Events Gallery page.