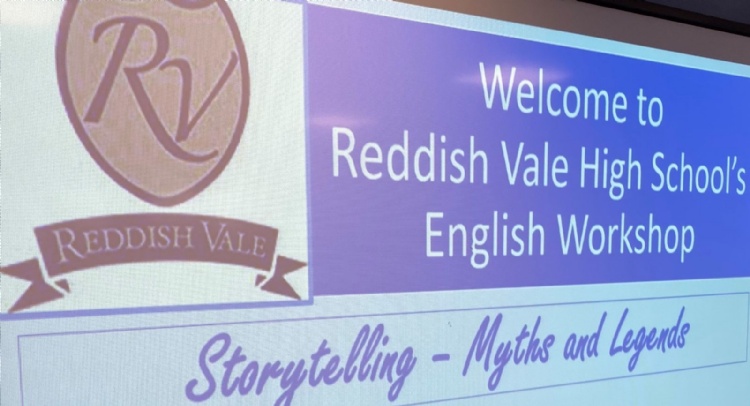 On Tuesday 12th October, it was wonderful to welcome 90 pupils from Abingdon Primary School to Reddish Vale English department, for 2 creative writing workshop sessions across the day.
Pupils spent a 2 hour morning or afternoon session working together with Ms Cobb (Head of English) and Mrs Clark (Deputy Head of English and Whole School Literacy Coordinator) and their peers to craft and develop a creative mythical narrative.
They explored photographs to prompt discussion and description; listened to a 'basic' version of an existing myth and then working in groups, improved the 'basic' narrative selecting exciting and interesting vocabulary to produce engaging and powerful stories.
Throughout the day pupils had lots of fun, they spoke and listened effectively and enjoyed telling and retelling the story of 'Jack the Giant Slayer'.
A great day had by all!