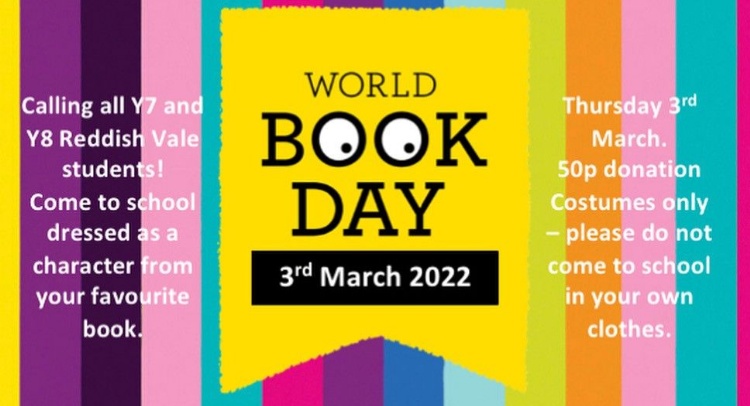 We will be hosting World Book Week in school, including a whole week of literacy and reading based activities as part of the National World Book Day. Activities will take place throughout the week beginning 28th February.
We are also inviting Year 7 and 8 pupils to dress up as their favourite book character on Thursday 3rd March in return for a 50p donation and more information about this particular event can be seen in the flyer above.
The full activities' timetable for the whole week can be viewed at the bottom of the page.