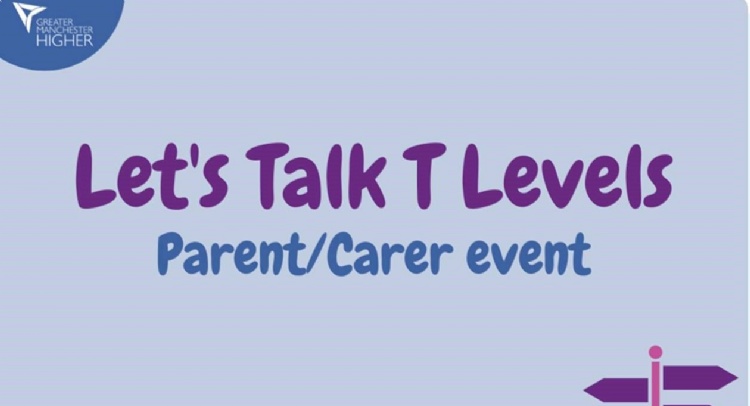 T Levels are new qualifications available after GCSEs – an alternative to A-Levels, apprenticeships, and other post-16 qualifications.
Designed in conjunction with employers, they bring classroom learning together with a 45-day industry placement. They aim to plug the skills shortages currently being experienced and support routes into employment or higher education.
T Levels are now being taught across Greater Manchester. By September 2023, over 20 different subjects will be available.
Greater Manchester Higher, joined by Kevin Scholey (Greater Manchester Combined authority) are hosting a virtual event on Tuesday, 5 April 2022 at 6pm, talking about T Levels, where you will be able to learn more about these qualifications, and ask questions, as well as hear from current T Level students.
You can register for the event here