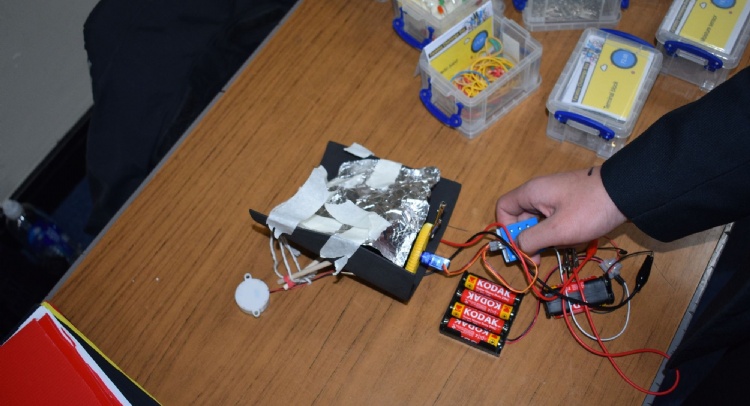 Faraday Challenge
On Tuesday 22nd January, Reddish Vale hosted a Faraday Challenge Day presented by the Institute of Engineering and Technology (IET) in partnership with the James Webb Space Telescope.
The Faraday Challenge is a national competition for Y8 pupils centred around engineering. The pupils operate in teams of six and compete against one another to see who can design, create and promote the best solution to a given challenge. All challenges are genuine, real-life engineering problems.
After a full day of planning how they would address the brief, carefully budgeting to ensure they could afford the requisite parts, followed by designing and building a working prototype of their solution to the space-based problem, the teams presented their product to the IET representative in front of their peers.
Each team involved put forward creative ideas and well-thought out products, and every one of the pupils that took part exemplified the school's values of Resilience, Aspiration, Determination and Independence. However, as this was a competition, there had to be a winning team.
The winning team from Reddish Vale not only won the school a Faraday Challenge trophy, but each member was awarded a £10 Amazon voucher. Not only that, but their score was put forward into the national Faraday Challenge League Table where, at the time of writing, they are joint first in the country! Should the team remain in the top five nationally by the end of this season of Challenge days in June, they will be invited to compete in the national final in Edinburgh in July, so fingers crossed their score stays at the top of the board!