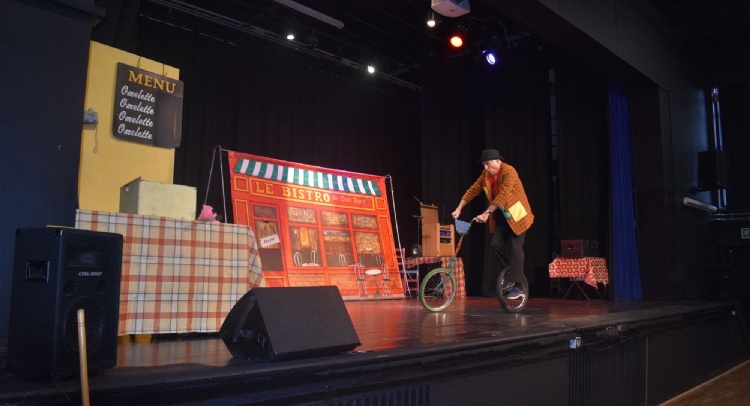 Le Bistro de Dan Roro came to Reddish Vale High School last week.
The show exposes the audience to a little French language as well as present some genuine, traditional French form of entertainment
This was presented through the art of comedy, mime, French music, singing, ventriloquism, unicycling andjuggling.
Dan Roro commented on the excellent level of French from the wonderful pupils who attended.