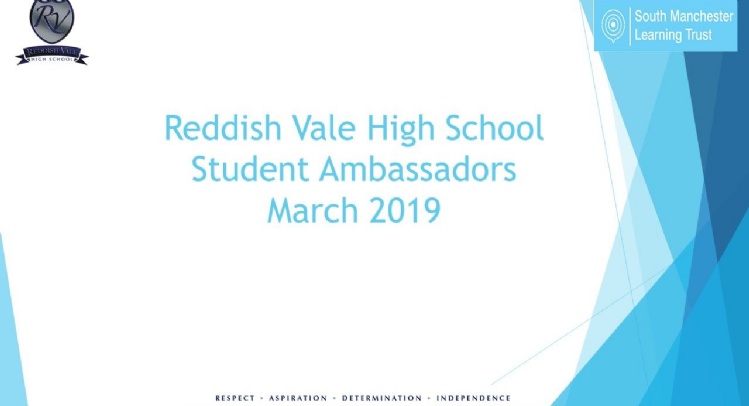 We are looking for student Ambassadors.
As a student Ambassador, you would have the opportunity to be a student leader and have a say on a variety of different areas.
As a Student Ambassador you will develop a wide range of transferable skills that will benefit you. Employers, colleges and universities are looking for more than just good grades; they want community involvement and leadership skills. Student Ambassadors will gain leadership skills that will help build your resume for college, apprenticeships and university applications and as an Ambassador you have the opportunity to voice your thoughts and idea.
Applications are available from your tutor. Last day for applications is Friday 29th March.
More details can be found below.