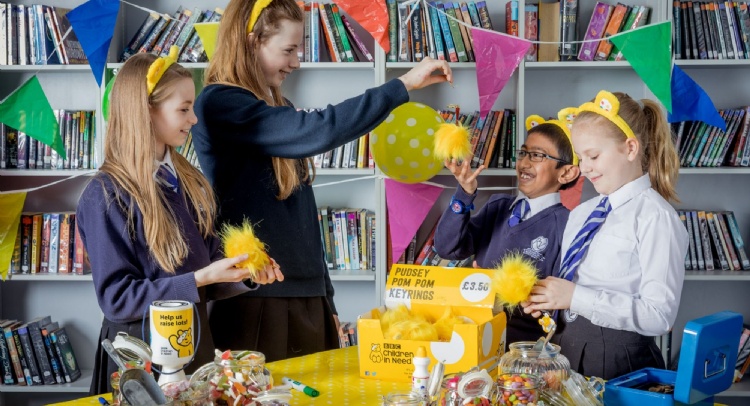 In 2018, Reddish Vale was proud to be the face of Children In Need.
This year, we are encouraging our staff, students and parents to continue to support the charity by bringing cash into school to purchase badges and wristbands all of this week at break and lunch time- Monday 11th November - Friday 15th November 2019.
We will also be holding various fundraising events on Friday 15th November, and highly encourage staff and students to bring in spare cash, in order to participate in raising money for Children In Need.
Please visit the gallery page for photos of this exciting event.