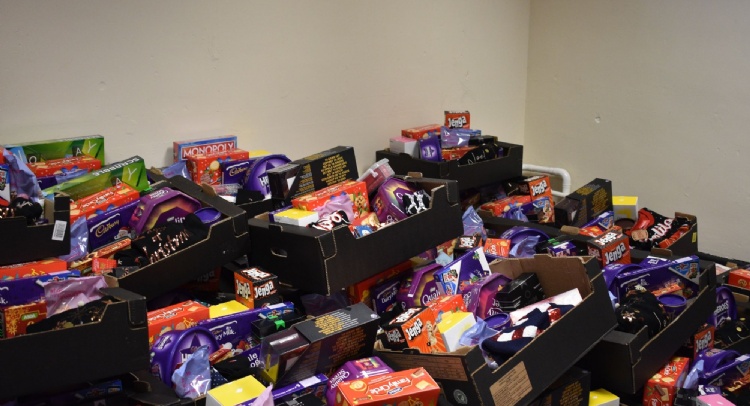 Reddish Vale High School are very grateful and thankful to have received a £5000 donation from a local business, in which, we used to provide festive Christmas hampers to a selection of our students.
The generous donation was used to make 66 Christmas hampers, and buy 200 vouchers, to give to our students, this festive season.
With the help of Asda and Sainsbury's, who helped to provide the majority of the items featured in the hampers, such as board games, mince pies, Christmas jumpers and selection boxes, we were able to spread the Christmas joy and make a lot of families very happy.
None of this would have been possible without the exceptional donation from the business, of which we are extremely thankful and grateful.
Christmas truly is the most wonderful time of the year!
Please visit the Events Gallery for more photos of our hampers.