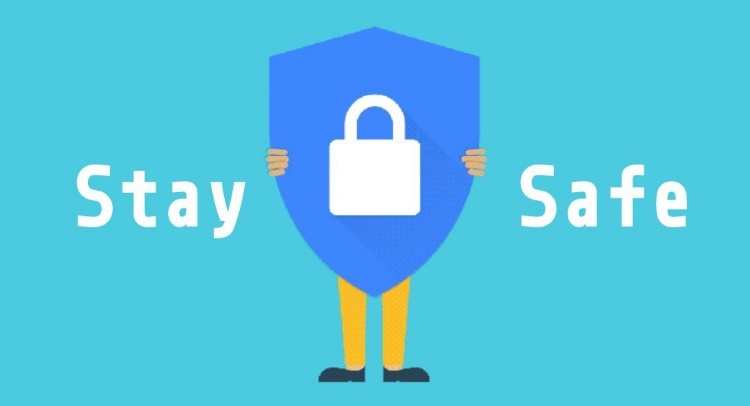 Dear Parent/Carer
Social media continues to play an important and often positive part in the lives of our young people but it can create challenges for them. In collaboration with Safer Internet Day on Tuesday, 11th February I am writing to highlight some of the issues that schools encounter from time to time and to enlist your help in ensuring that we avoid them at Reddish Vale. We will be using the national publicity around Safer Internet Day as an opportunity to engage with the pupils on eSafety generally through Tutor time activities and assemblies this week.
I would encourage you to discuss your son or daughter's use of social media with them and to look at your child's mobile device on an occasional basis. This acts as a moderating influence on the child's use of social media and allows the parent to be aware of any difficulties at an early stage. A useful source of advice on all the issues covered below and on other issues around social media and mobile devices is https://www.internetmatters.org.
Sleep
The school has concerns about the capacity of mobile phones to disturb sleep. A good night's sleep strengthens physical and mental well-being and is essential for effective learning. If pupils are using their phones late at night the blue light emitted by many mobile devices can make it harder to sleep. The 'always-on' demands of social media can be very wearing on mental health; leaving a mobile phone outside of the bedroom prevents children from using their phone just before they go to sleep, checking their phones during the night or being disturbed by notifications. An Ofcom survey last year found that 71% of children aged 12-15 who own a mobile are allowed to take it to bed with them and I would encourage you to address this if it is relevant. https://www.ofcom.org.uk/data/assets/pdf_file/0024/134907/children-and-parents- media-use-and-attitudes-2018.pdf
Security
The school has become aware of a small number of cases of social media accounts being hacked and then controlled by someone other than the official owner. These accounts have then been used to post abusive material which has had a detrimental effect on the mental health of pupils and on relationships between pupils. The school does investigate these cases by speaking to the relevant pupils but we do not have the expertise to determine the identity of the hacker by technological means. In cooperation with the family, the school will therefore report the issue to the police in the hope that they will be able to identify the perpetrator. If racist, sexist or threatening material has been posted then this may constitute a criminal offence. I would be grateful if you would talk with your child about the importance of maintaining the secrecy of passwords and ensuring that their password is sufficiently complicated that it cannot be easily guessed. If your child suspect that their account has been hacked, they should report this to the social media provider straight away.
Cyber-bullying and body image
Cyberbullying is when someone bullies others using electronic means, involving social media and messaging services on the internet, accessed on a mobile phone, tablet or gaming platform. The behaviour is classed as bullying if it is intentionally hurtful and repeated. At times it can be as subtle as leaving someone out of a group chat or cropping them out of a picture or as overt as making abusive comments. Cyber-bullying can reach a vast audience very quickly and can be difficult to escape from. Abusive and undermining comments often focus on a child's body image and can damage the child's mental health. To counter this, the school tries to promote an acceptance of different body shapes by pupils and to reinforce positive messages about healthy eating, exercise and self-esteem through PHSE, Tutor times and assemblies. More generally we encourage pupils to post kind and supportive messages that will help other people. The school will take robust action against any pupil who uses social media to be unpleasant to or to bully another pupil where evidence can be obtained. An Ofcom survey last year found that one in eight 12-15s say they have been bullied on social media. https://www.ofcom.org.uk/data/assets/pdf_file/0020/108182/children-parents-media- use-attitudes-2017.pdf
Sexting (youth produced sexual imagery)
Sexting is the consensual sharing of explicit images. Unfortunately, once an image has been shared it can easily be shared beyond the intended audience causing embarrassment or worse. Making or sharing indecent images of children (under 18 years of age) is a criminal offence and the school may need to report such instances to social services and to the police if we become aware of them. This can result in a police investigation and potentially life-long consequences for the children making or sharing such images. A survey in 2017 found that 45% of 13-17 year-olds had seen nude or nearly nude photos of someone they know being shared around their school or local community (https://www.saferinternet.org.uk/safer-internet-day/2017/power-of-image-report). The same study found that nearly one-third of 8-17 year-olds had shared a photo they wouldn't want their parents or carers to see. Again, I would encourage you to find an appropriate moment to discuss this issue with your child.
Grooming
Grooming is when someone builds an emotional connection with a child to gain their trust for the purposes of sexual or criminal exploitation, including exploitation by gangs who groom children to deliver drugs. Groomers can be male or female and can be any age. Children and young people can be groomed online (or face to face) and many children don't understand that they are being groomed. Again, looking at a child's mobile device on an occasional basis allows the parent to be aware of any difficulties at an early stage. Concerns can be reported to CEOP (Child Exploitation and Online Protection Command) via their website (https://www.ceop.police.uk/safety-centre/)
Clearly, I hope that you do not encounter any of these issues with your sons or daughters and that their experience of using social media will be positive. Thank you very much for your help and support as we strive to protect the well-being of all of the pupils at Reddish Vale High School.
L Hanson
Headteacher