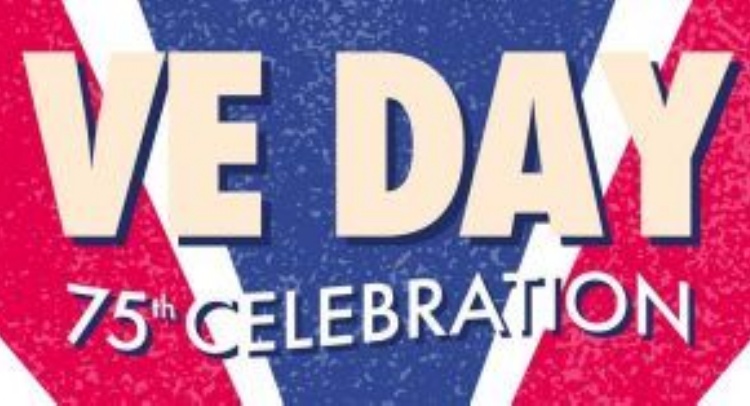 On Friday 20th March, we brought our VE day celebrations forward, and held our rations day, in a bid to raise student and staff spirits.
Teachers were issued with a rations book, containing 5 tokens for numerous ration sized bags of sweets, (10g) which selected students could redeem at lunch time.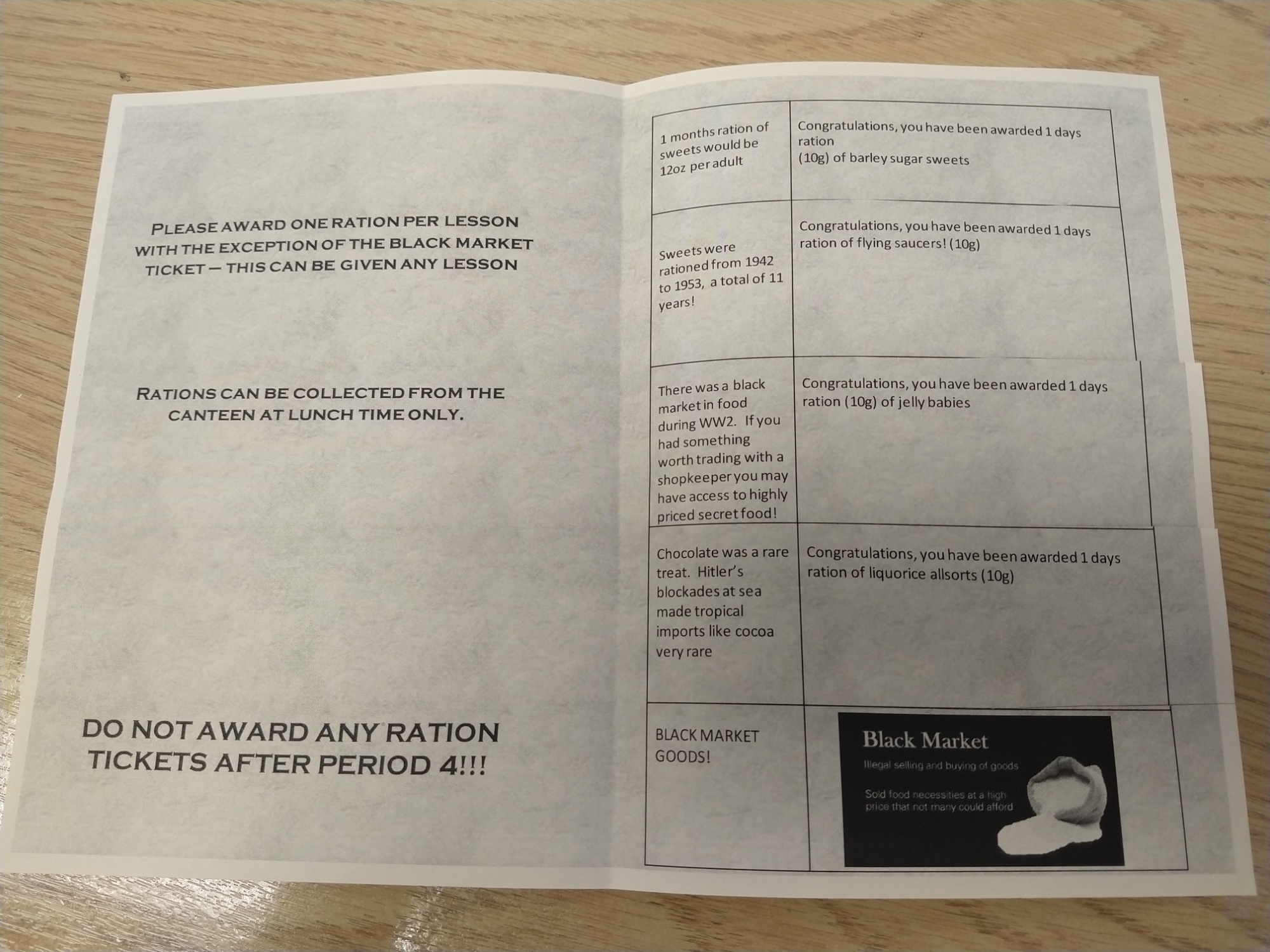 The students thoroughly enjoyed redeeming their sweets, which were similar to sweets which would have been on offer during WW2. On offer, we had barley sugar, flying saucers, liquorice and jelly babies.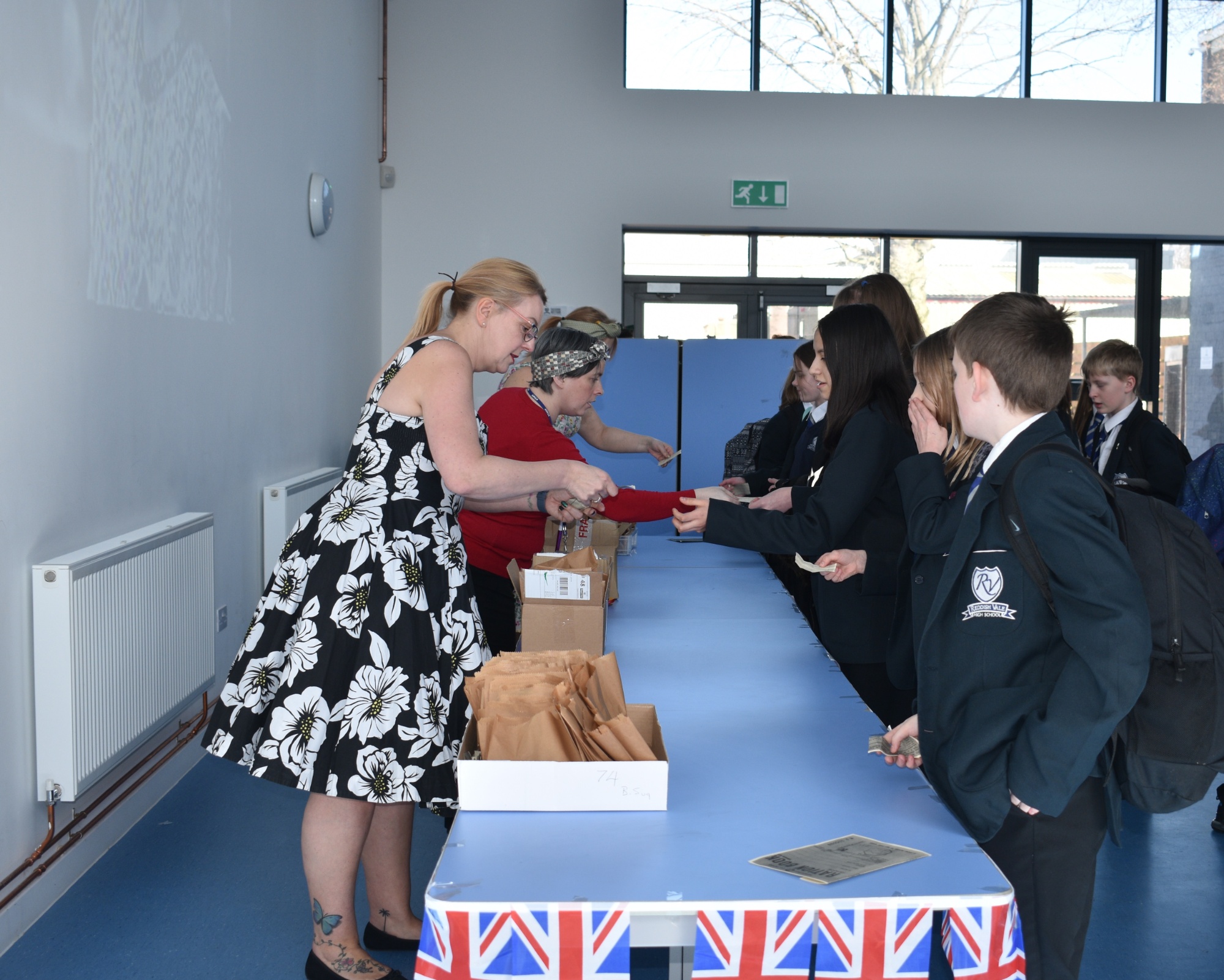 As well as this, teachers also had opportunities to issue students with a black market ticket, meaning students received a surprise bag of sweets at random!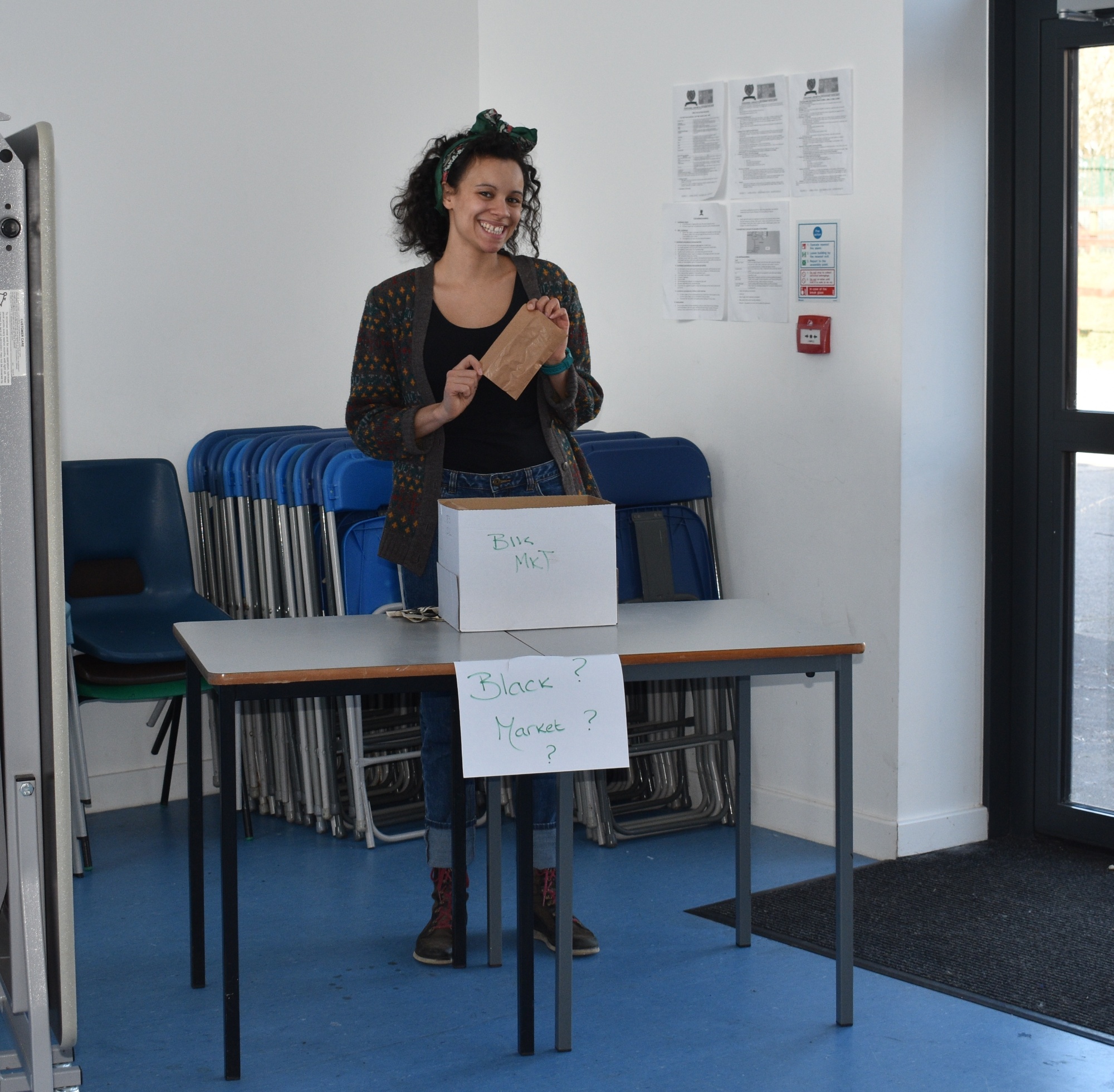 Students were extremely excited to come and see what they had received from the black market, as well as receiving their sweets from our wonderful members of staff, who were truly dressed for the occassion, and set a wonderful atmosphere.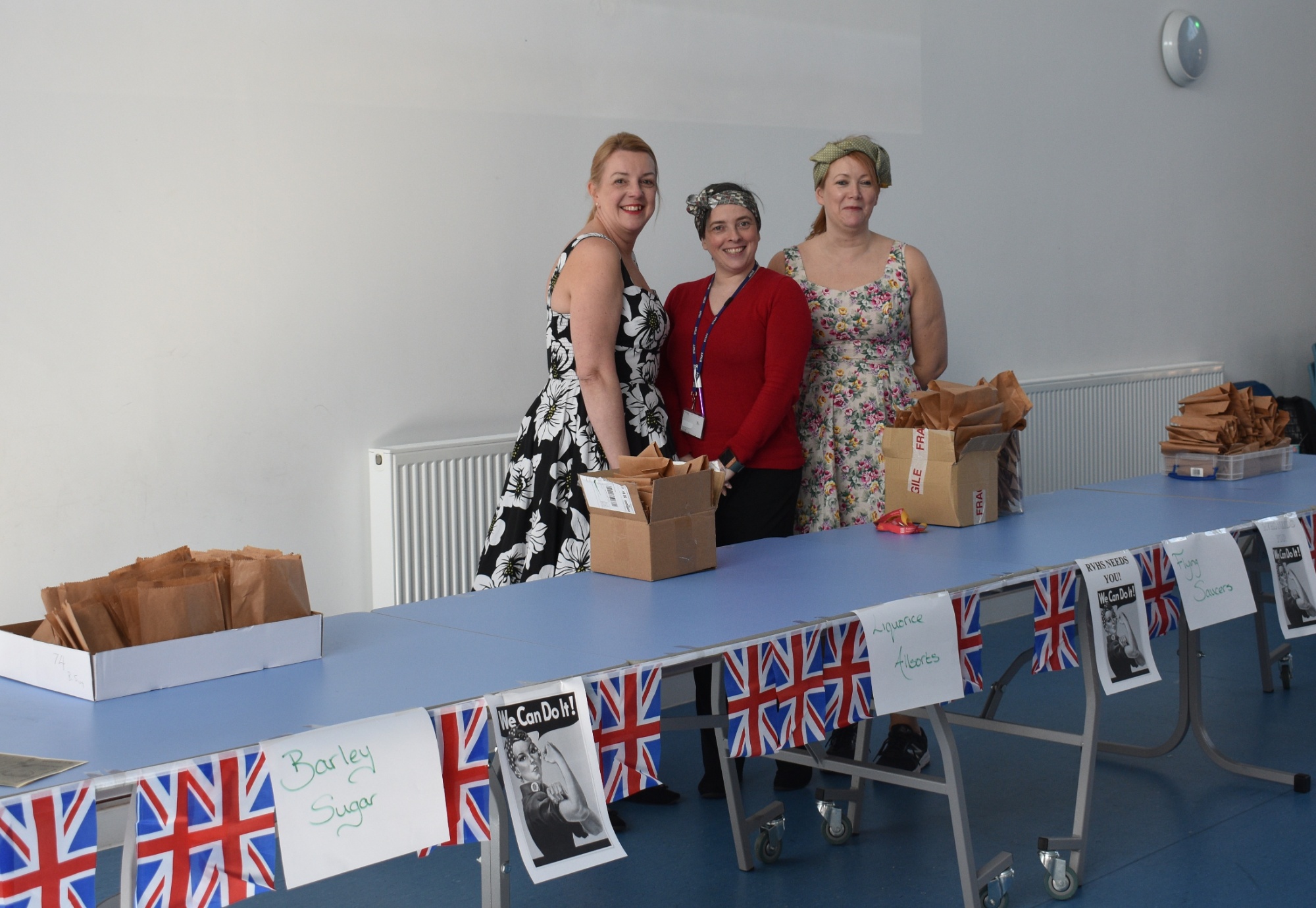 Thank you to our wonderful team, who continued to show their dedication and resilience, bringing joy to the whole of Reddish Vale High School.