Art and Design
Ken Robinson: "Creativity now is as important in education as literacy and we should treat it with the same status"
Meet the Art Department
Vision
At Reddish Vale we believe that the visual arts offer the opportunity for pupils to complete an experience created on the elements of perception, thought and feeling. This explorative experience is basic to the education process enriching both other areas of the curriculum and students' social skills. We want to motivate, inspire and challenge pupils and feel that through understanding, creating, making and evaluation, the pupils will be able to think creatively and to express themselves through visual language. We seek to broaden the pupils' background knowledge and appreciation of art in a variety of genres and styles from different cultures and times.
'If you are not prepared to be wrong, you will never come up with anything original'
Ken Robinson
Ethos
To create a totally inclusive curriculum where every child can build confidence and
self-esteem
Give children an opportunity to create a visual language which says something about the way they see and understand a world which is not always as it appears
Use art as a facilitator to communicate their own thoughts, feelings, ideas and passions.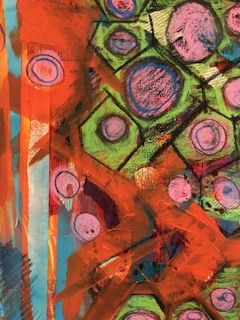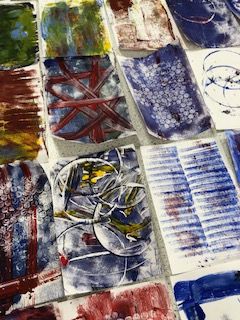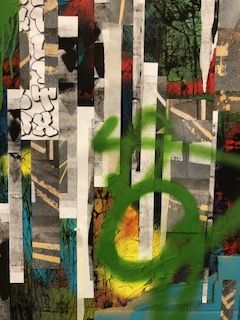 Intent
Pupils are encouraged to explore and develop their creativity in a supportive, enriching and inspirational environment. Our aspirational and inclusive curriculum is designed to promote academic excellence and build personal growth in an explorative playful approach.
KS3- The formal elements introduced in year 7 are enhanced and developed throughout key stage three. Each of the projects are designed to offer an interesting, challenging and fulfilling experience encouraging pupils to think creatively and critically about their own work and the work of others. All pupils should have by the end of this key stage; self-belief, an understanding of the impact the Art world has had through the centuries and a range of key skills which they can apply at a higher-level if they so choose.
KS4- The skills they will build on and refine at Key stage 4 will allow them to be confident in their ability to express themselves through a visual language over time. The projects covered at key stage 4 allow students to develop a varied portfolio of work, which demonstrates a high level of skill in two or more specialisms. The development of a successful portfolio follows a personal journey, which, while it must meet the formal assessment criteria is a visual display of experimentation and expression. The increased volume of carefully selected artists and topics, encourage pupils to further explore the work of both contemporary and historical artists and apply knowledge where appropriate to them as an individual. Pupils should feel a strong sense of pride in their work and take complete ownership as their work develops.
We believe that all pupils should have a full and enriching journey through Art, allowing them to develop a wide range of skills and knowledge to make a positive difference to all aspects of their life.
Scheme of Learning/Courses/Curriculum Map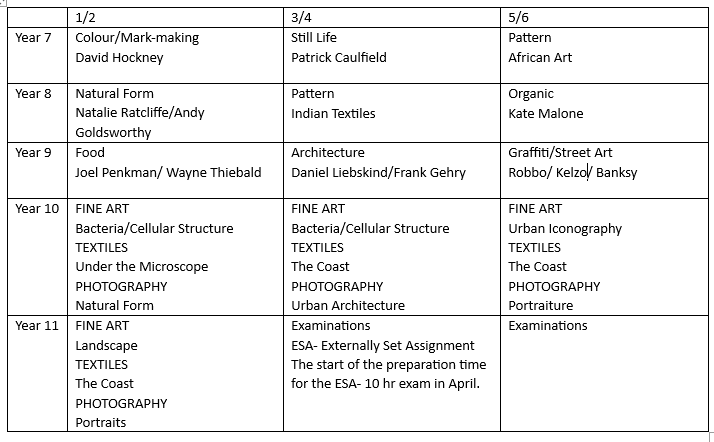 Exam Board Specification - AQA GCSE Fine Art/Textiles/Photography
https://www.aqa.org.uk/subjects/art-and-design/gcse/art-and-design-8201-8206
Feedback Policy
The primary purpose of feedback is to move students on with their learning. Students receive feedback on their learning in a number of different ways, both formally and informally.
Formative assessment takes place every lesson in many forms including:
Low stakes quizzing
Like marking in lessons
Questioning
Peer and self-assessment (green pen)
Examination style questions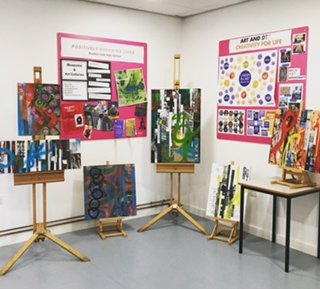 Students are provided with detailed written feedback on longer pieces of written work and key pieces. Next steps marking is implemented, alongside other techniques to promote learning and progress. Students are expected to respond to their feedback and make improvements to their work by acting upon it immediately using purple pen.