Assembly and Tutor Time Curriculum
The assembly and tutor time curriculum at Reddish Vale High School has been increased to 25 minutes at the start of the school day to give all our pupils the best possible opportunity to prepare them for life in modern Britain.
All pupils have one assembly a week which is carefully aligned to topics and events which are meaningful and relevant to them. We also take this opportunity to celebrate success and recognise those who live out our core values of Respect, Aspiration, Determination and Independence. In addition, the whole school 'Topic of the Week' complements the assembly focus and provides all pupils with a chance to debate and discuss current affairs.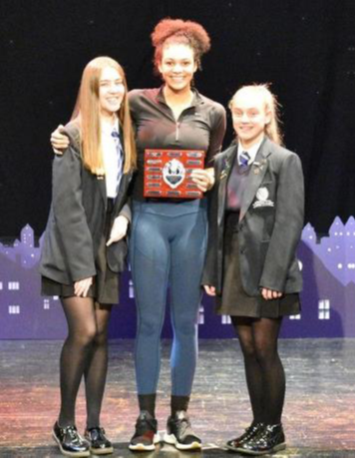 The tutor time curriculum is underpinned by our school vision "Positively Changing Lives" as in years 7, 8 and 9 we have literacy and numeracy sessions which help bridge gaps in knowledge, complement their current English and maths provision, and develop essential skills and knowledge for life beyond school.
In years 10 and 11, substantial elements of the statutory PSHE curriculum are delivered to pupils and our year 11 pupils receive a weekly study skills session to help foster a growth mindset and prepare them for their GCSE examinations.