News and Events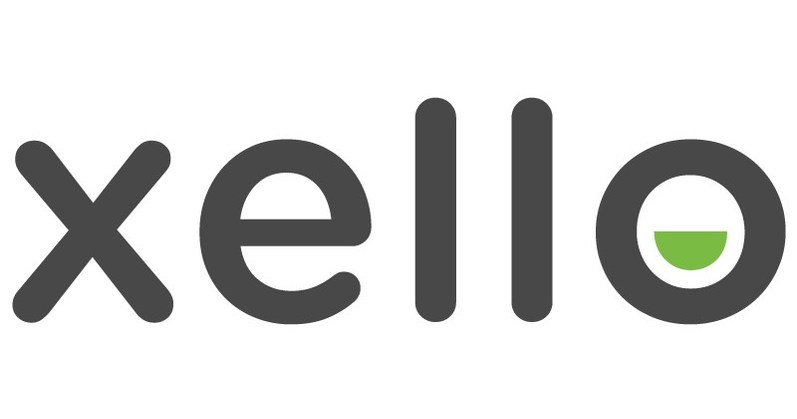 Please can all students log in to Xello and complete the 'About Me' section. This will enable us to offer the bespoke opportunities to you to help you in your future. Please go to Google Classroom for more help and guidance. Or click on the Xello page to log in.
Year 10 Mock Interviews
Year 10 had a packed week this week learning and developing skills for their future.
It started with an assembly from The MD of the Hill group Sandra Hill who kindly gave insights into engineering, gender stereotypes and key elements of what makes a good interview.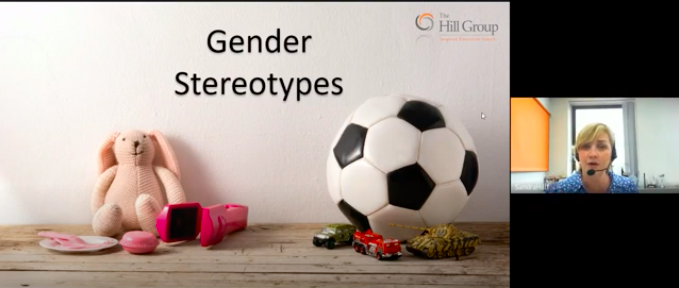 Activities throughout the week gave students opportunity to prepare for Friday, where they had an interview with one of our professionals.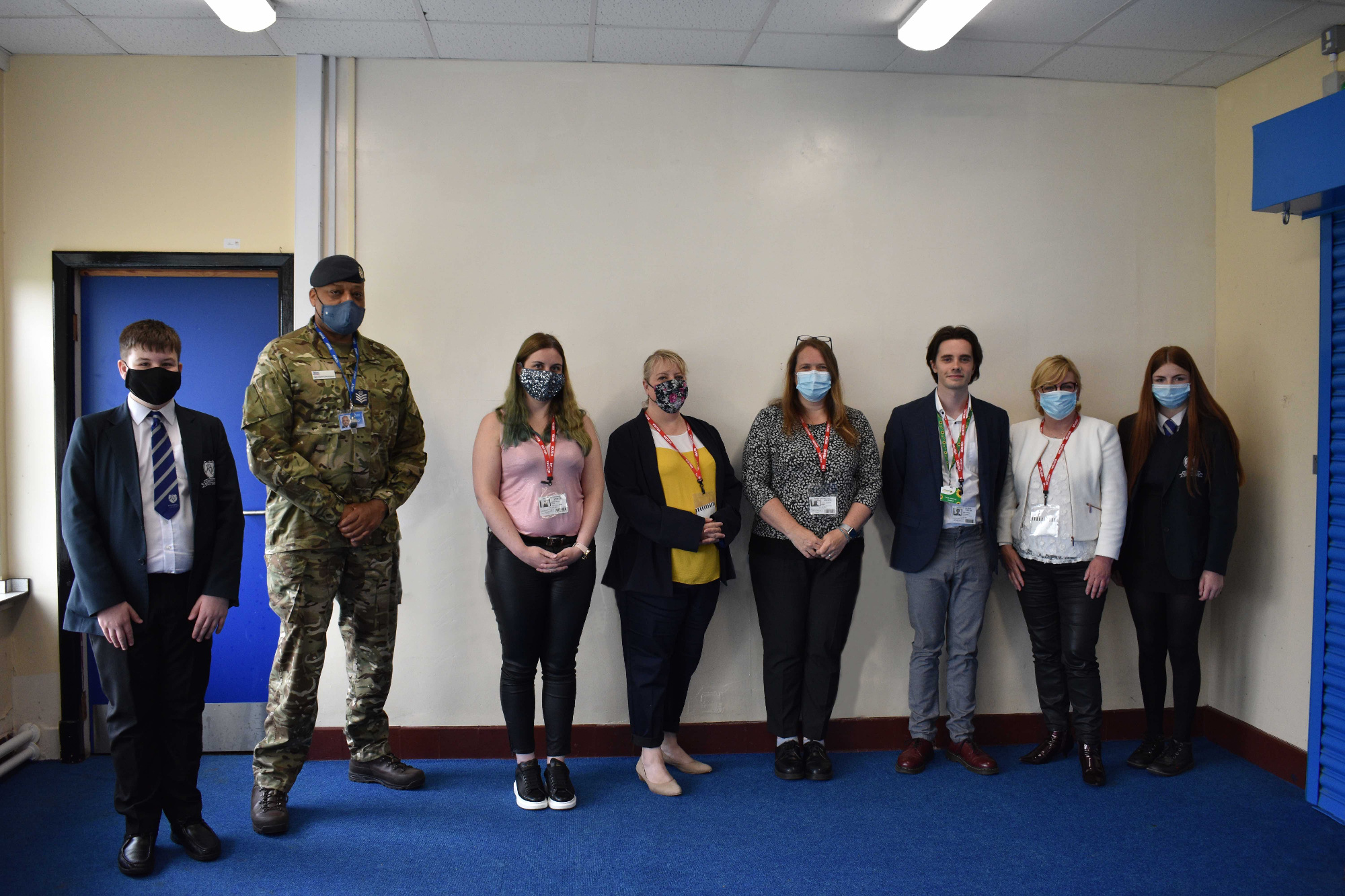 We would like to say a big thank you to Sandra Hill, Katie Hudson, Jack Dawson, Neal Strickland, Christine Maxwell, Jane Barker, Jenna Cooper and Sara Jamieson, who were very kind in volunteering their time to give our year 10 students this vital experience for their future.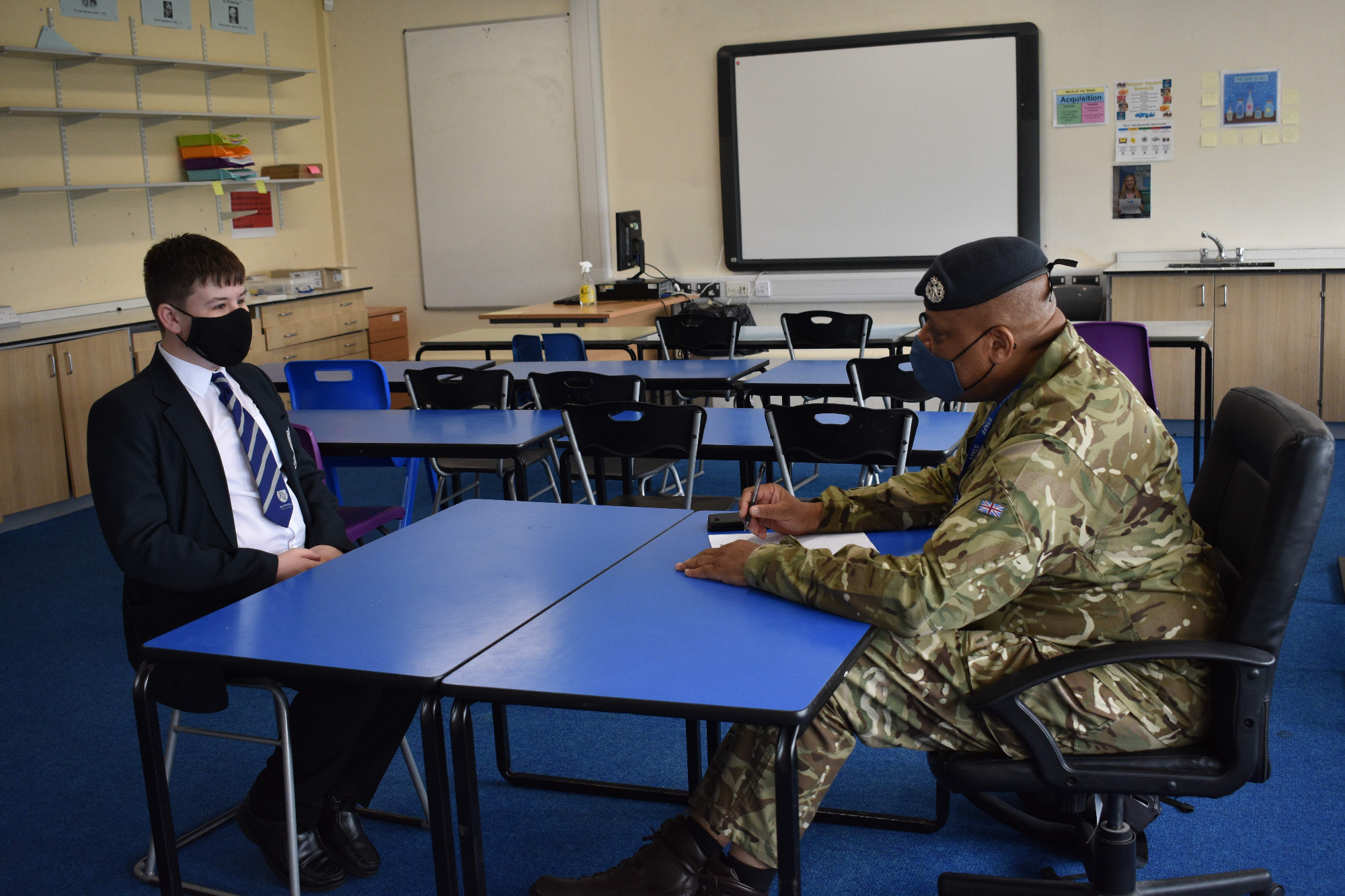 "I was so nervous but I'm glad I've had the opportunity and I feel more prepared for my college interview now!" Daniel Eccles
A big thank you to all involved with the event.
Regeneration Brainery
Regeneration Brainery is all about getting more young people into Property and Regeneration.
The Brainery is a 5-day get-together for school leavers to undergraduates. RVHS students took part and became one of our lovely Brainees, learning from our carefully selected mentors (heroes of the property industry).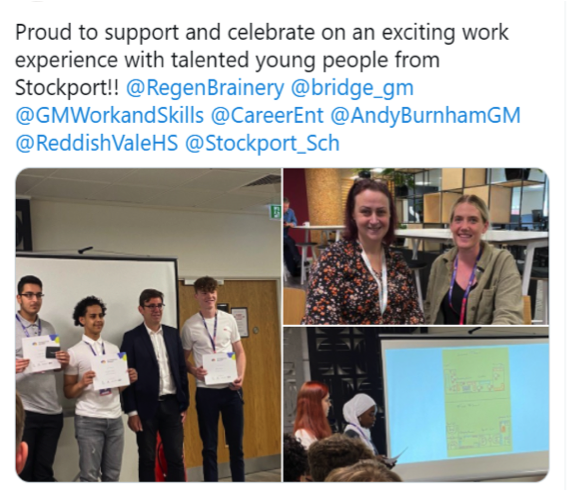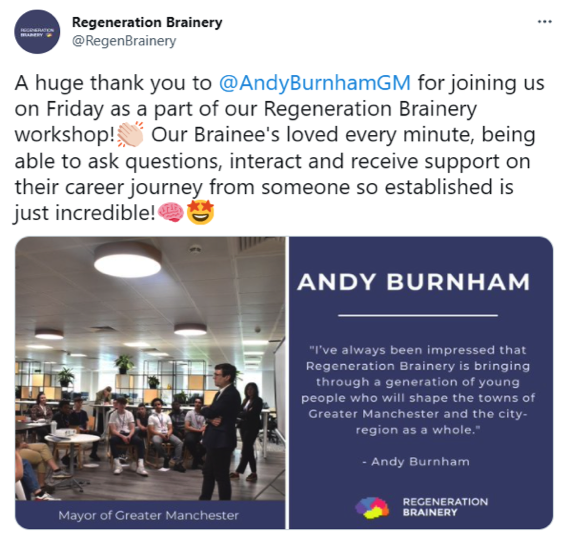 The Manchester College T Levels
The Manchester College are holding a virtual event focused around their new T Levels for year 10 and 11 parents and carers on Wednesday 7th July at 6pm.
Book your place via the TMC website here
New T Level offer from Stockport College