Child Development
Albert Einstein: "It is the supreme art of the teacher to awaken joy in creative expression and knowledge."
Meet the Child Development Department
| | | |
| --- | --- | --- |
| Name: | Title: | Email address: |
| Mrs R. Bright | SENDCo and Teacher of Child Development | |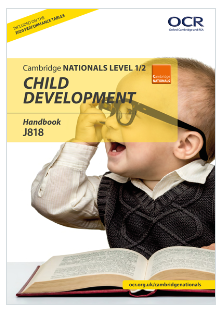 Intent
This vocational course provides pupils with the knowledge and understanding to become well rounded adults who have the ability to nurture children through their own personal lives or as a professional. We aim to provide the pupils with the knowledge to understand the importance of reproduction, antenatal care, postnatal care and how to safely look after a young child in order to give them the best start in their lives.
The course has an equal focus on both examination and course work enabling students to demonstrate their ability to learn and apply the syllabus to personal case studies.
The course teaches pupils that the responsibility for the well-being of a child starts before conception and this examination unit aims to provide pupils with an overview of the roles and responsibilities of parenthood alongside an understanding of reproduction and pre-conceptual, antenatal and postnatal care, conditions for development, childhood illnesses and child safety.
Pupils will secure an understanding of the importance of creating the best conditions for a child to thrive. This includes creating a child-friendly home environment, including social safety and the care, management and prevention of childhood illnesses.
In the coursework module pupils will be able to gain an understanding of how to prepare a nursery setting with appropriate equipment and develop feeding options for young children. The child study will include researching, planning and carrying out activities with a child and observing and evaluating these activities, as well as comparing the child to the expected development norms. Researching, planning, observing and evaluating skills would be useful in further studies as these are transferable skills and could be applied to many subject areas.
Scheme of Learning/Courses/Curriculum Map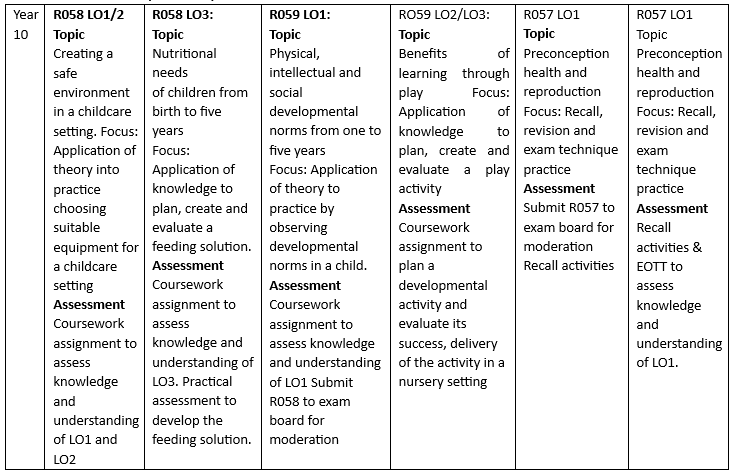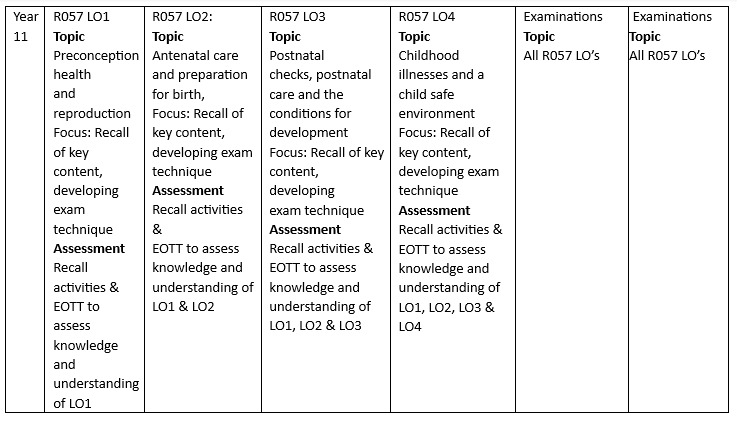 Exam Board Specification - OCR Child Development
https://www.ocr.org.uk/qualifications/cambridge-nationals/child-development-level-1-2-j818/
Feedback Policy
The primary purpose of feedback is to move students on with their learning. Students receive feedback on their learning in a number of different ways, both formally and informally.
Formative assessment takes place every lesson in many forms including:
Low stakes quizzing
Live marking in lessons
Questioning
Peer and self-assessment (green pen)
Examination style questions
Students are provided with detailed written feedback on longer pieces of written work and key pieces. Next steps marking is implemented, alongside other techniques to promote learning and progress. Students are expected to respond to their feedback and make improvements to their work by acting upon it immediately using purple pen.