DT & Hospitality & Catering
Virgil: "The greatest wealth is health"
Meet the DT and Hospitality & Catering Department
| | | |
| --- | --- | --- |
| Name: | Title: | Email address |
| Miss C. Sutton | Teacher of Food and Health & Social Care | |
| Miss R. Niebel | Teacher of Food, Food Technician | |
| Mrs A. Knowles | Key Stage 3 Lead, Teacher of PE, Food and Science | |
Our aims:
To promote a lifelong love of cooking healthy and nutritious dishes for themselves, family and friends
To build transferable skills for life beyond RVHS
Understand the principles of a healthy and balanced diet by creating a range of multicultural dishes as well as incorporating British values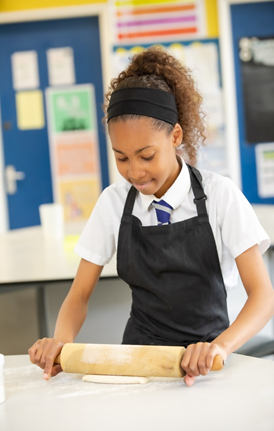 The Key Stage 3 food curriculum aims to give pupils the practical skills to be confident and independent in cooking a wide range of healthy and nutritious dishes for themselves and their family. Pupils use recipes tiered into three stages of complexity to encourage determination in practical lessons. Theory at KS3 underpins practical knowledge with topics including food hygiene and safety. In year 7 and 8 pupils will understand basic food nutrition and will be able to make important considerations around food choice to show respect in the choices they make surrounding food provenance, seasonality, Fairtrade, organic and food labelling. The curriculum allows pupils to have a high level of aspiration in both written and practicals where content aims to promote a lifelong love of cooking.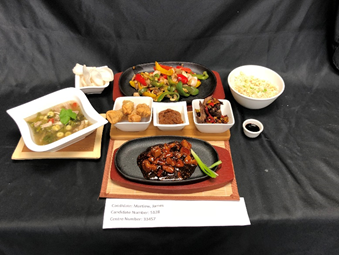 The Key Stage 4 WJEC Level 1/2 Hospitality and Catering course initially looks at the current Hospitality and Catering Industry and how it operates. Pupils gain a range of transferable knowledge into a variety of industries through this unit for life beyond RVHS. It is an exciting opportunity to look both locally and worldwide at how different businesses operate in this industry, for example looking at cheffing, events, travel and tourism and specific establishments such as hotels. The course allows for high aspirations for pupils in the future, linking in industry specialists to the school and the opportunity to get an insight into the industry through school trips such as the BBC Good Food Show.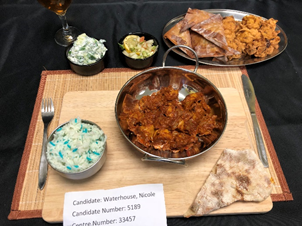 Practical lessons continue throughout Key Stage 4 increasing in complexity in preparation for an all-day practical exam as part of the coursework in year 11. Pupils get plenty of opportunity to fine tune practical skills and show independence and determination through their dishes.
The coursework focuses on nutrition in depth and how there are a variety of factors which affect food choice to allow pupils to show respect when making informed decisions about what goes into their dishes. The dishes focus on high level skills from a range of cultural background as well as incorporating British values.
Please click the link below to view the Food and Hospitality & Catering Curriculum Overview