Dance
Maya Angelou: "Everything in the universe has rhythm. Everything dances."
Meet the Dance Department
| | | |
| --- | --- | --- |
| Name: | Title: | Email address: |
| Mrs C. Evans | Deputy Headteacher, Teacher of Dance | |
| Mrs L. McGuinness | Teacher of Dance | |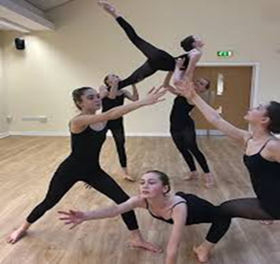 The KS3 Dance experience focuses on inspiring pupils to recognise that Dance can equip them with the skills to be able to work effectively both independently and in groups. Pupils have the opportunity to develop their performance and choreography skills and with creativity is at its heart, the course aims to encourage pupils own individuality and group work through a variety of dance styles and stimuli.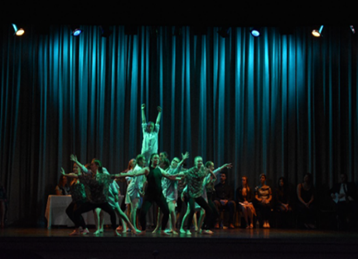 GCSE Dance offers pupils the opportunity to explore Dance as a practical art form in which ideas and meaning are communicated to an audience through their own performance and choreography. Pupils will create, perform and respond to professional dance works informed by their theoretical knowledge of Dance and choreography.
Through the study of GCSE dance you learn to choreograph, perform and appreciate dance as an art form. This holistic engagement with dance informs your development as creative and artistic individuals, and broadens your aesthetic, social and cultural experience.
Dance enables you to develop your technical, physical and expressive skills as well as your knowledge and understanding of dance through performance, choreography and critical appreciation.
The core aim of the curriculum is to develop independent, creative thinkers who can work collaboratively.
Please click the link below to view the Dance Curriculum Overview