Mathematics
William Paul Thurston: "Mathematics is not about numbers, equations, computations or algorithms: it is about understanding."
Meet the Mathematics Department
The department team consists of nine members of staff. These are:
| | |
| --- | --- |
| Name: | Title: |
| Mr B. Matthews | Head of Department |
| Mr S. Hodgson | Lead Practitioner Mathematics/ Numeracy co-ordinator |
| Mr T. Shave | Ks3 Curriculum Lead |
| Ms R. Hall | Teacher of Mathematics |
| Mr S. Horne | Teacher of Mathematics |
| Ms F. Lucas-Stokes | Teacher of Mathematics, Head of Year |
| Mr J. Murphy | Teacher of Mathematics |
| Miss T. Ellis | Teacher of Mathematics |
| Mr K. Ahmed | Teacher of Mathematics |
At Reddish Vale High School, our intent is for the mathematics curriculum to be designed to ensure that learners receive a high-quality mathematics education that will: develop their ability to reason mathematically; help to develop an appreciation of the beauty and power of mathematics; and have a sense of the purpose, enjoyment and curiosity about the subject now and into adult life.
Our aim is:
To create a journey of mathematical knowledge and skills that builds on prior knowledge and builds a deeper understanding of topics in the mathematics curriculum.
To raise, develop and sustain pupils' mathematical skills, intervening swiftly to help those having difficulty to make sure they keep up, and to stretch and deepen the learning of the 'rapid-graspers'
To develop skills and knowledge, so learners have the mathematical ability required for future learning and employment.
To use metacognitive skills to improve independence and resilience in learning
To address the school focus of low numeracy levels in order for our pupils to be more numerate across the curriculum and to be ready for adult life.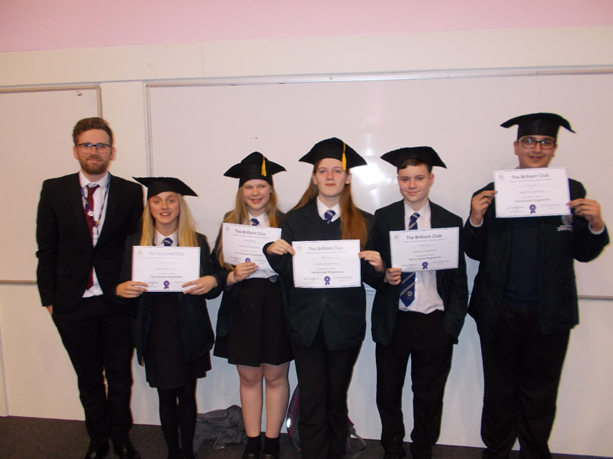 At Reddish Vale High School, the mathematics curriculum follows the themes and principles of mathematics mastery, where all pupils are encouraged by the belief that by working hard at mathematics they will succeed and that making mistakes is to be seen not as a failure but as a valuable opportunity for new learning.
The mathematics curriculum allows pupils to develop conceptual understanding and the ability to recall and apply knowledge rapidly and accurately. This is achieved through developing procedural fluency and conceptual understanding in tandem, since each supports the other.
Please click the link below to view the Mathematics Curriculum Overview
Please click the link below also, for information about how to support your child at Key stage 3.