Careers Information for Parents

For pupils to choose the best future after Reddish Vale High School, they need accurate support and guidance and we aim to work with you in providing the best advice for your child. Below are various contacts and links to inform you of the work we are doing at RVHS and how you can help your child further in their future choices.
Application Deadlines
Aquinas College - 30/11/20
Xavarian College – 15/1/21
Loreto College – 8/1/21
Cheadle and Marple College – 18/12/20
Stockport College – 18/12/20
The Manchester College - 18/12/20
Salford City College - 18/12/20
Tameside College – 18/12/20
Ashton Sixth Form - 29/1/21
Apprenticeships – Feb/April 21
Careers and Enterprise lead
Mr A.T.Sholes
email: a.sholes@reddish.stockport.sch.uk
Tel: 0161 477 3544
Local Authority Careers Advisor
Tuesday/Wednesday
Mrs D McGowen
Tel: 0161 477 3544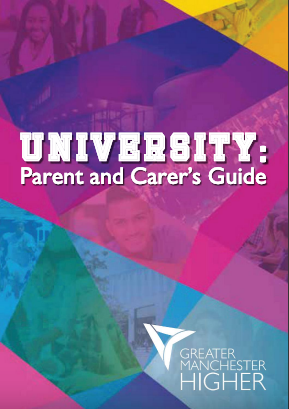 Key Websites
The following links are here to support students, parents and carers through the bewildering array of options and choices that they will face during their time at RVHS and beyond….
https://www.iassnetwork.org.uk
https://www.notgoingtouni.co.uk
https://www.gov.uk/apply-apprenticeship
https://www.ucas.ac.uk
https://www.icould.com
https://www.careersbox.co.uk – a free online library of careers related film, news and information.
https://nationalcareersservice.direct.gov.uk/Pages/Home.aspx
http://theapprenticeacademy.co.uk
http://www.careers-gateway.co.uk
The Labour Market
click here to find out useful information on the Greater Manchester labour market.
http://careerpoint-gm.co.uk/staff/labour-market-information
Money Matters
The link below provides details of a bursary fund available for students in particular need.
https://www.gov.uk/1619-bursary-fund/overview
This website allows young people to search for post 16 courses across England and Wales.
https://www.ucasprogress.com