Physical Education
Michael Jordan: "You have to expect things of yourself before you can do them"
Meet the Physical Education Department
The department team consists of seven members of staff. These are:
| | |
| --- | --- |
| Name: | Title: |
| Mrs E. Riley | Head of Department |
| Mr G. McClelland | Second in Department |
| Mrs A. O'Connor | Teacher of PE |
| Mr A. Perry | Assistant Headteacher |
| Mr T. Hurst | Teacher of PE, Head of Year |
| Ms V. Horrocks | Teacher of PE, Head of Year |
| Ms A. Knowles | Teacher of PE, Head of Year |
The Physical Education department aims to provide all children with a positive experience within their PE lessons and extra-curricular activities by offering a range of opportunities following the national curriculum with a wide and varied curriculum.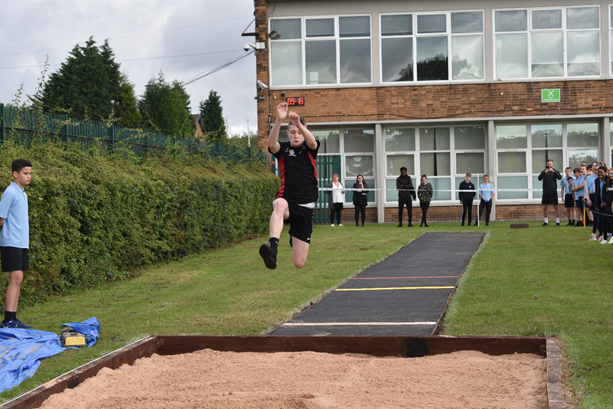 We aim to encourage a lifelong interest in sport. We strive to ensure that each and every pupil has the opportunity to develop competence physically, socially and morally within the department's programmes of work throughout the years, building on skills through increased confidence and self-esteem. Pupils will develop an understanding of the importance of a healthy active lifestyle and the impact this has on physical, social and emotional wellbeing.
Please click the link below to view the PE Curriculum Overview