The Farm
Since 1986 the farm has expanded to include a large variety of poultry and a horticultural section. With the addition of the new barn, classroom and polytunnel most recently. The farm is a useful resource which we are very fortunate to have, enabling learning to take place out of the classroom. We welcome visits from the community, and schools and offer work experience placements. If you would like to arrange a visit please contact Caroline Hulme.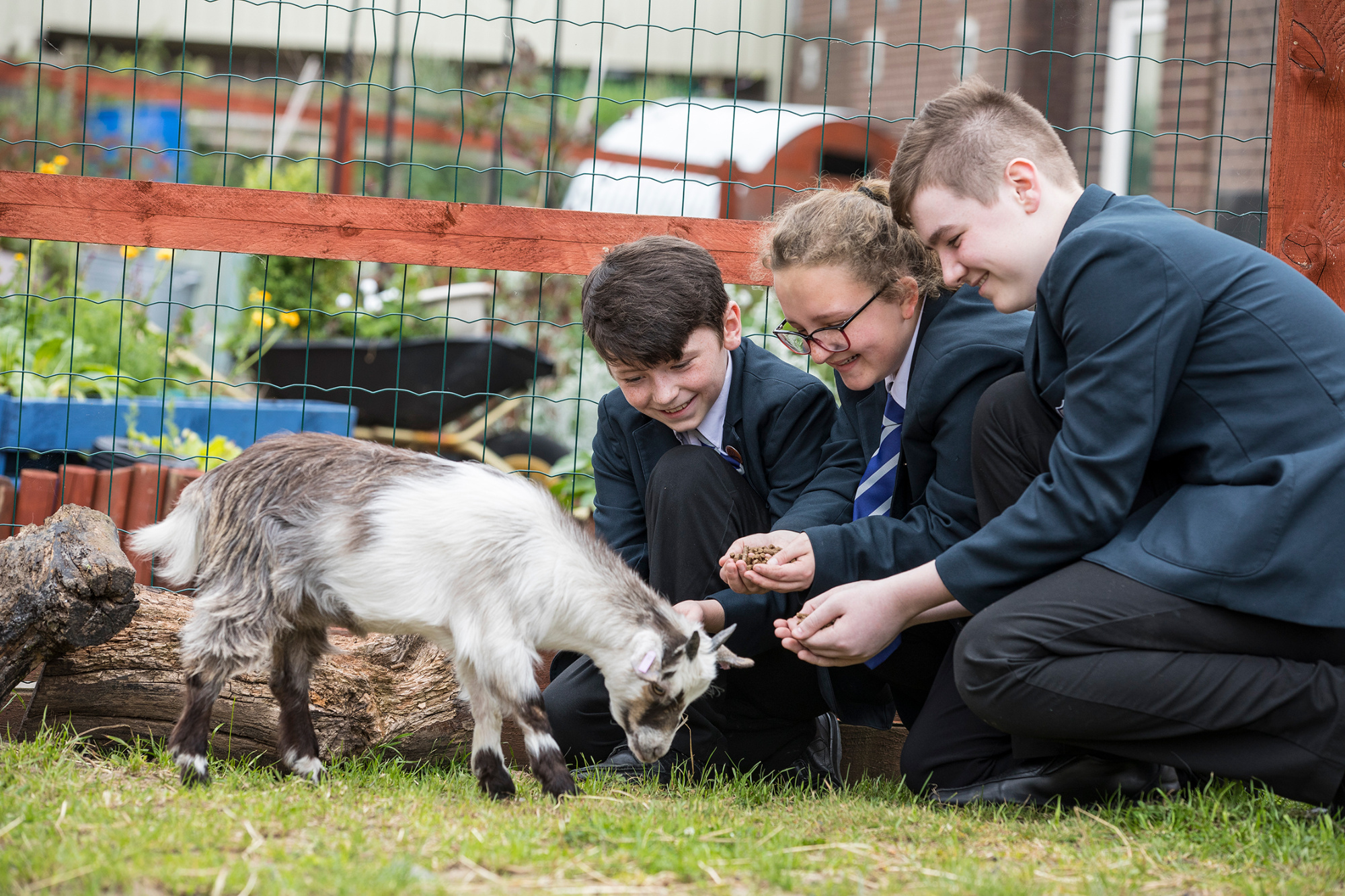 The farm shop is held every Wednesday from 3.10 – 4pm in the front entrance of the school.
We welcome the community to come and support us. We sell a variety of items from fresh produce: mixed salad leaves, cucumber, tomatoes, potatoes, spring onions to name but a few. We also have rabbit food, shavings, hay, straw, wild bird seed and treats, free range eggs (both chicken and Quail), dog treats, and cat treats. We have a variety of bedding plants, shrubs, hanging baskets and seasonal planters available for sale.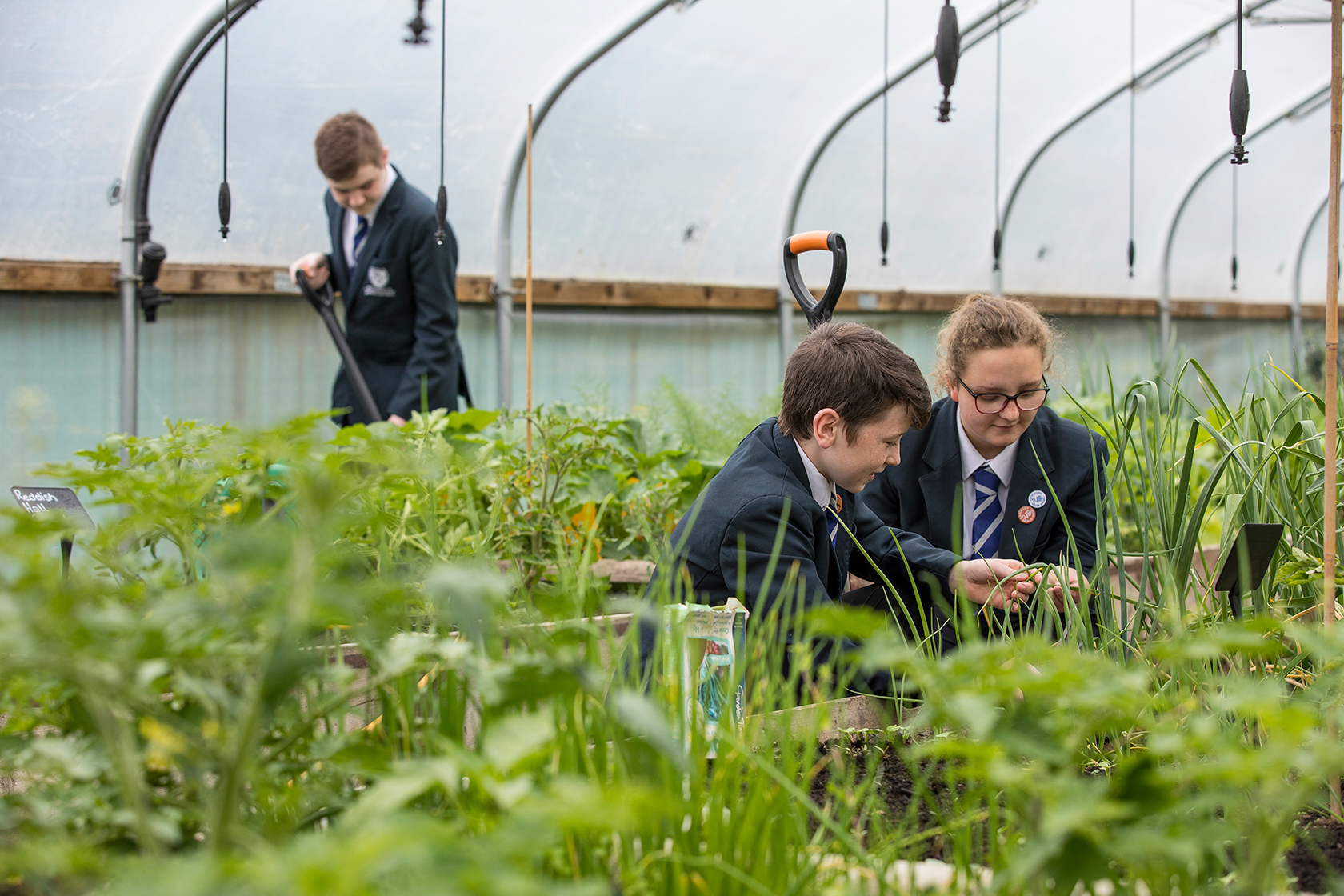 Please contact Caroline Hulme if you would like to purchase from the farm shop and are unable to attend during opening times.