School Trips
Here at Reddish Vale High School, we take great pride in the vast array of additional opportunities we are able to provide to pupils.
Learning inside the classroom is the key success in GCSE's, but we also believe that so much more knowledge and skills can be developed beyond the classroom.
For more information about school trips, please contact the school.
Theatre Trip to see Six
On Wednesday 23rd February 2022, our GCSE Performing Arts pupils enjoyed a fantastic day out at the theatre watching a production of Six the Musical. You can watch a video from the trip by visiting https://www.reddish.stockport.sch.uk/news/?pid=7&nid=15...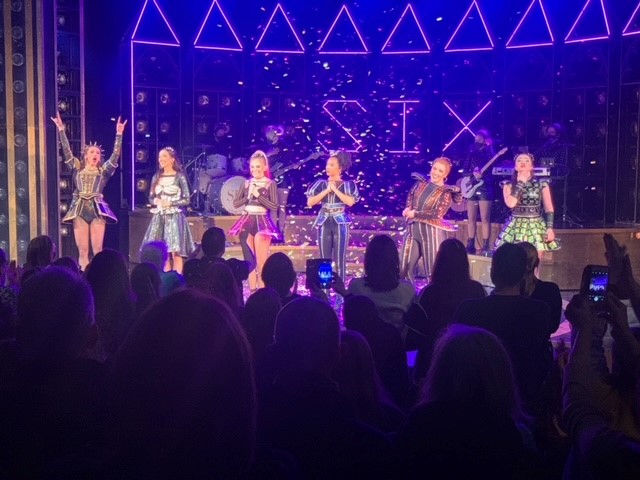 YMCA Lakeside Trip
150 year 7 and 8 pupils attended a residential trip to the YMCA Lakeside in the Lake District in April 2022. Activities ranged from abseiling, obstacle course and bush craft to canoeing, kayaking and raft building. The pupils thoroughly enjoyed their trip and were behaved exceptionally well. We look forward to organising another residential trip for 2023.
You can view more photos from this trip in our Events Gallery under News & Events
Theatre Trip to see Blood Brothers
On 4th May, KS4 pupils visited Theatr Clwyd in Wales, to see a fantastic performance of Willy Russell's Blood Brothers. The pupils and staff thoroughly enjoyed the show and were great ambassadors for the school.
Citizenship Mock Trial
On 27th May, Year 10 Citizenship students attended Manchester Metropolitan University to participate in a mock trial. The defendant was put on trial and found guilty of murder under the principle of joint enterprise. The jury members voted unanimously on this, but both the prosecution and defence put forward excellent cases. Well done to everyone involved!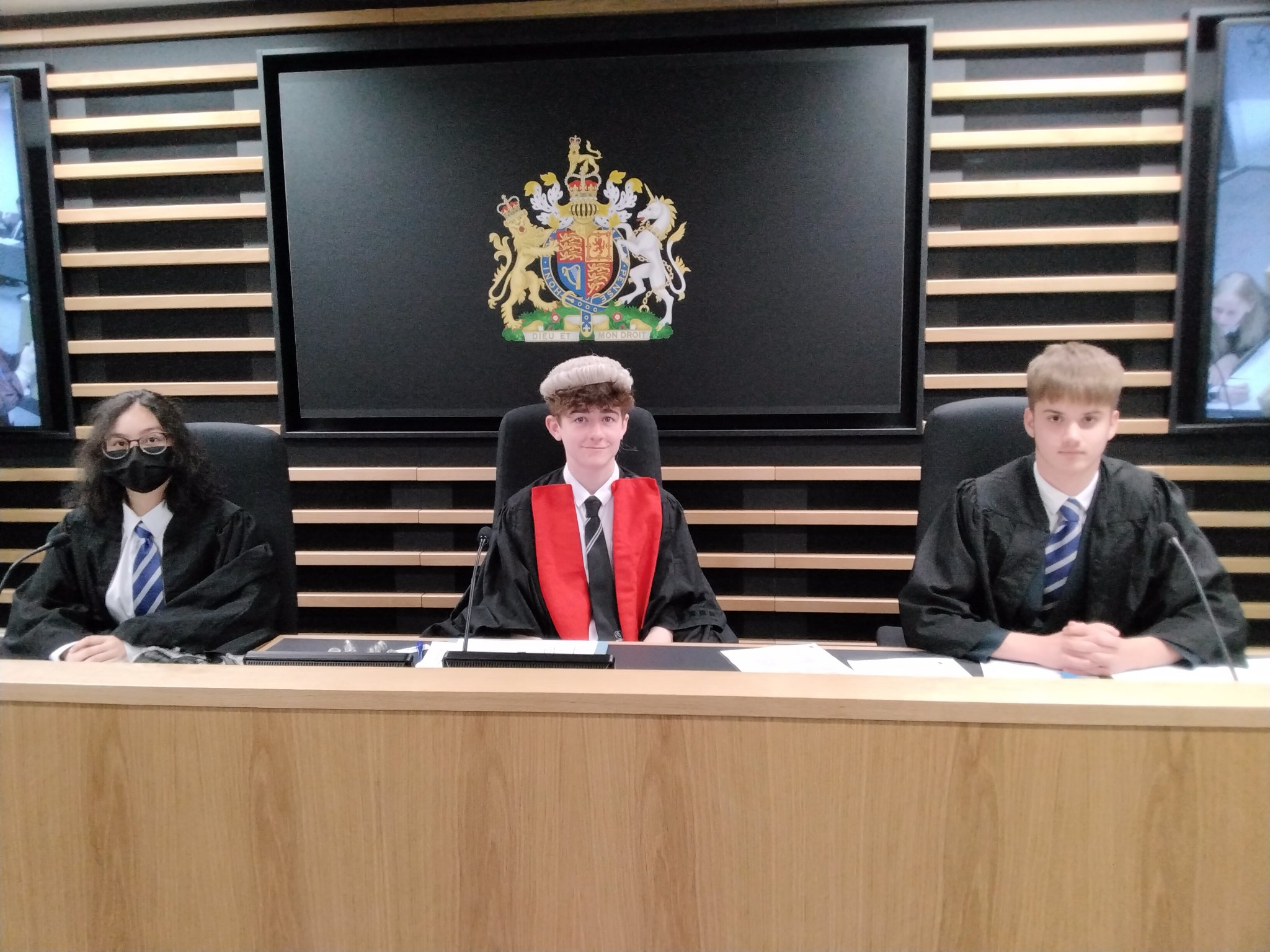 Duke of Edinburgh
The DofE Expedition took place on 2nd and 3rd July for the 28 pupils participating in the DofE programme this year. They put their skills to the test and in turn, gained a highly valuable certificate from their achievement.



History Trip to London
Year 9 and 10 pupils enjoyed a History trip to London this term, where they visited the London Dungeons, British Museum, Tower of London and much more!
The pupils had a lovely time exploring the historical sights of London and were an absolute credit to the school throughout the trip.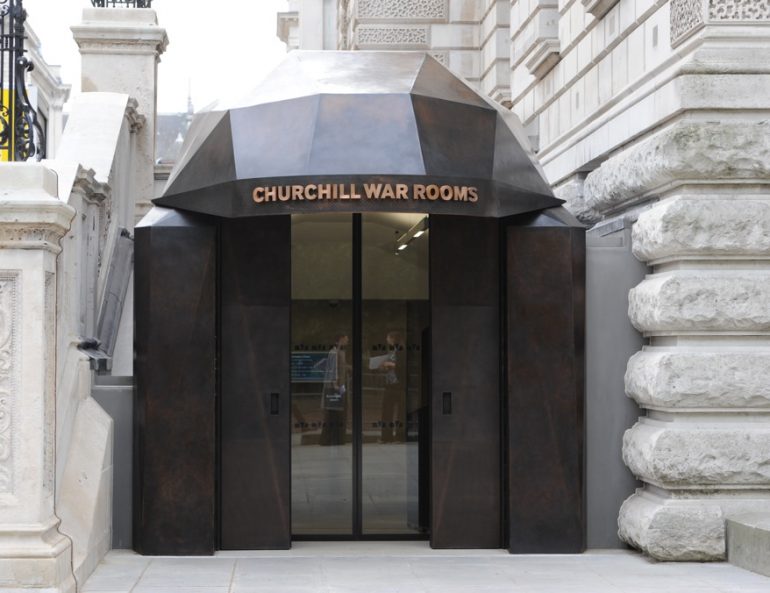 Pond Dipping Trip
50 Year 7 pupils were chosen by their Science teachers to attend an end of year rewards trip to Reddish Vale to take part in a range of Ecology activities that link to their studies.
Pupils took part in four activities:
Pond dipping – pupils were observing organisms found within the ponds ecosystem.
Woodland trail – pupils were looking for any distinctive leaves and plants.
Quadrats – pupils sampled a section of grass and counted various flowers within this.
Transects – using quadrats and a 10m section of grass pupils sampled various flowers within this section.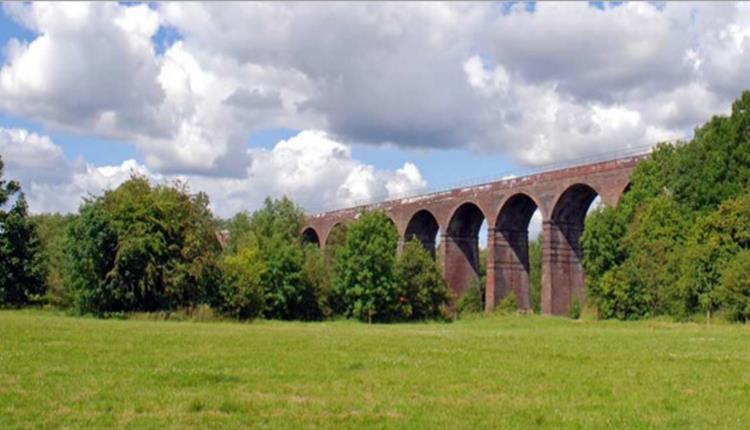 Alton towers Reward Trip
On 14th July, over 500 of our pupils visited Alton Towers on as part of our end of year rewards. Those students making positive choices and displaying our school values or that have shown a real improvement were invited to attend to celebrate the academic year.
Yorkshire Sculpture Park
on 15th July, Year 10 GCSE Art pupils visited Yorkshire Sculpture Park, where they were able to take photographs and sketches of some famous artworks by the likes of Robert Indiana, Jason Wilsher-Mills and many more!
The pupils really enjoyed drawing some of the artworks and exploring the different works, and were a real credit to the school throughout.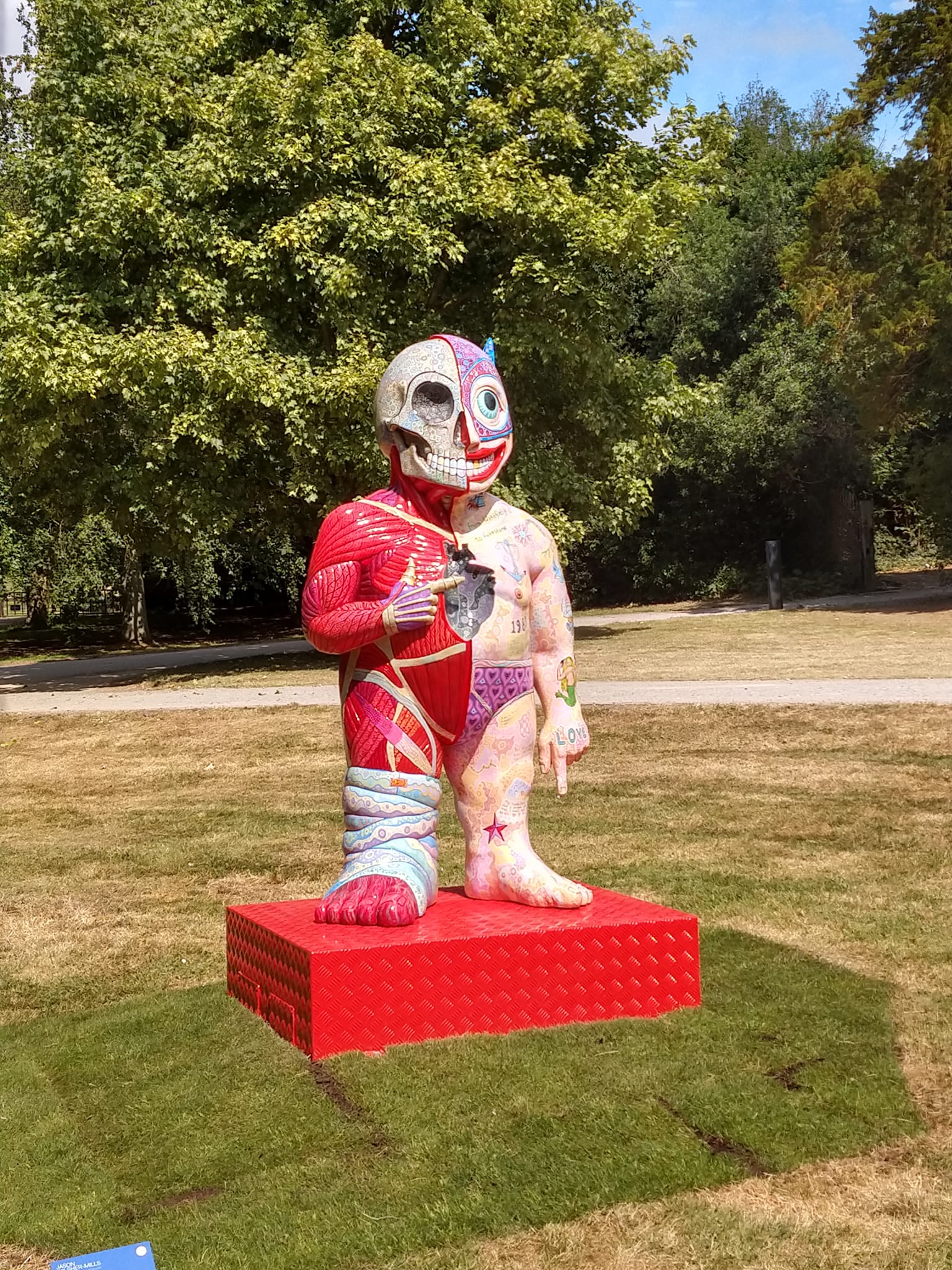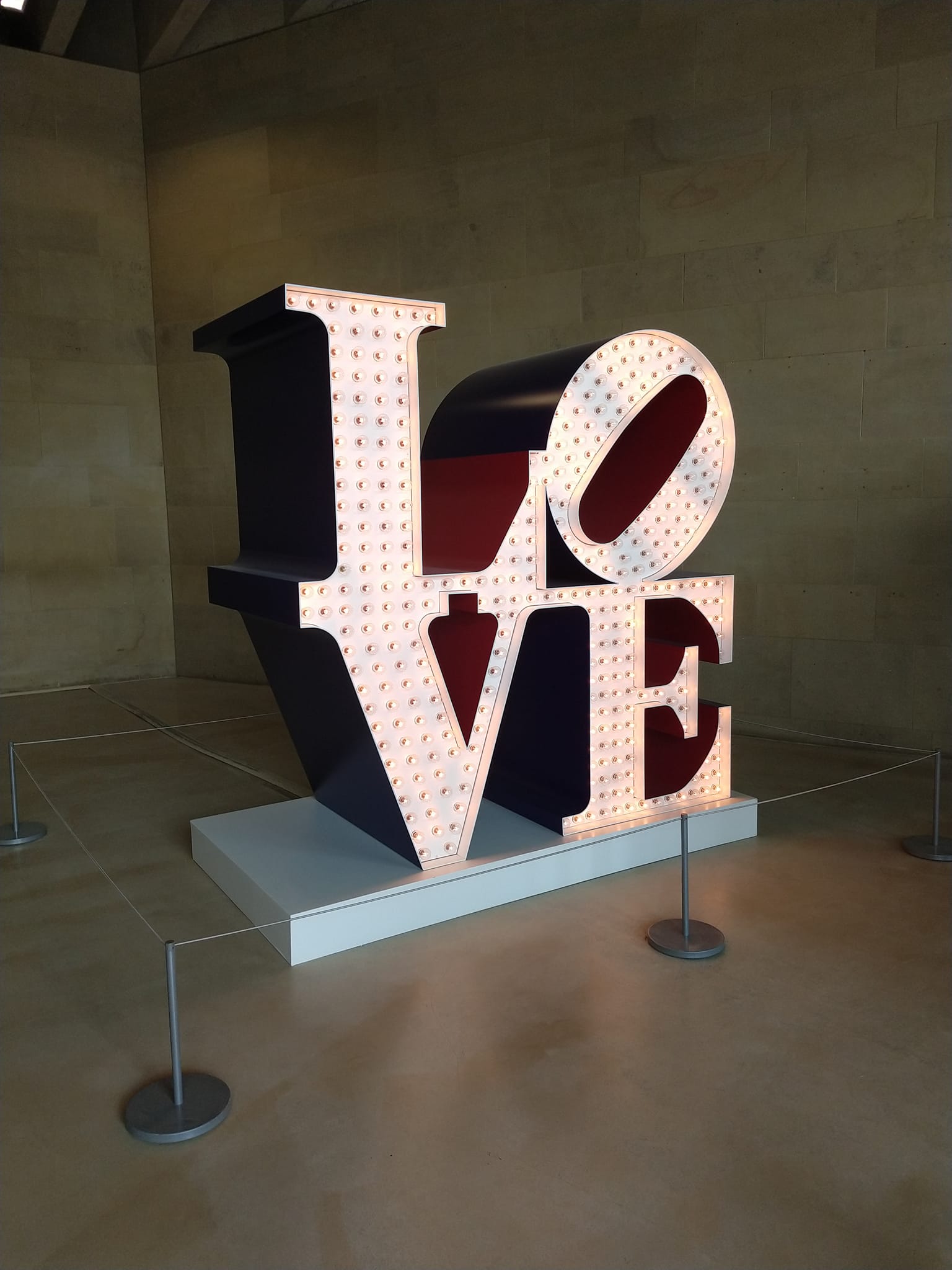 Green Climate Summit
On 17th October 2022, pupils from Years 8, 9 and 10 attended the Green Climate Summit at The Lowry theatre, where they had the opportunity to hear from influential speakers and participate in a number of engaging workshops on various issues, including slow fashion, 3D printing using waste and Green Hydrogen.
The pupils were also lucky enough to discuss their thoughts on climate change with the Mayor of Greater Manchester, Andy Burnham.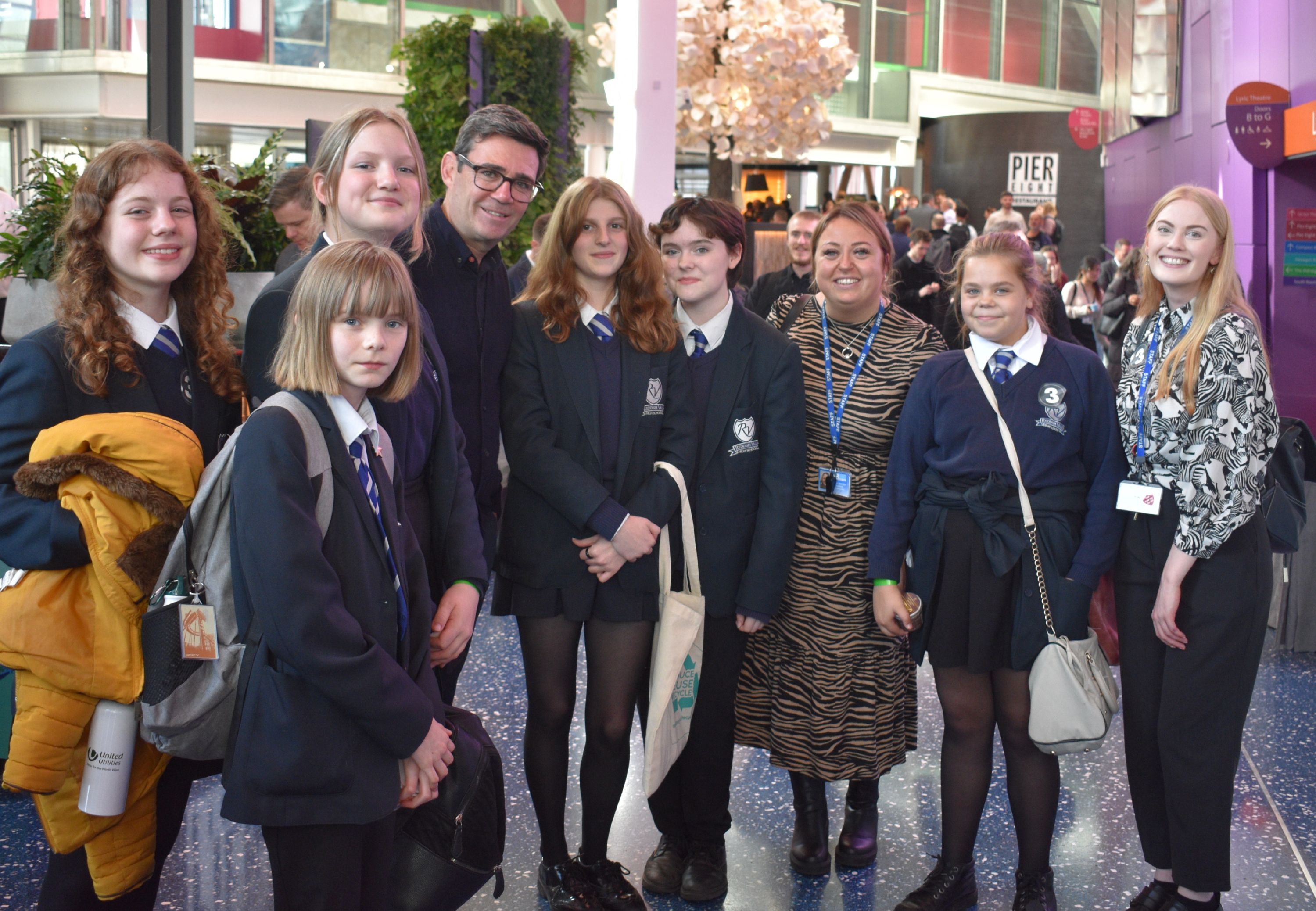 Rewards Cinema Trip
On Tuesday 20th December 2022, 183 of our pupils with zero behaviour points and 100% attendance enjoyed a trip to the cinema to see Matilda as a reward for being excellent ambassadors of the school.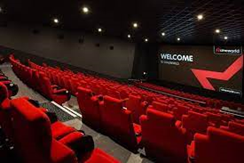 University of Oxford
On 19th January, some of our Year 10 and 11 pupils have visited the University of Oxford. They have had a fantastic day exploring some of the university colleges, Q&As with pupils, and an academic taster session on Classics. A great insight into university life!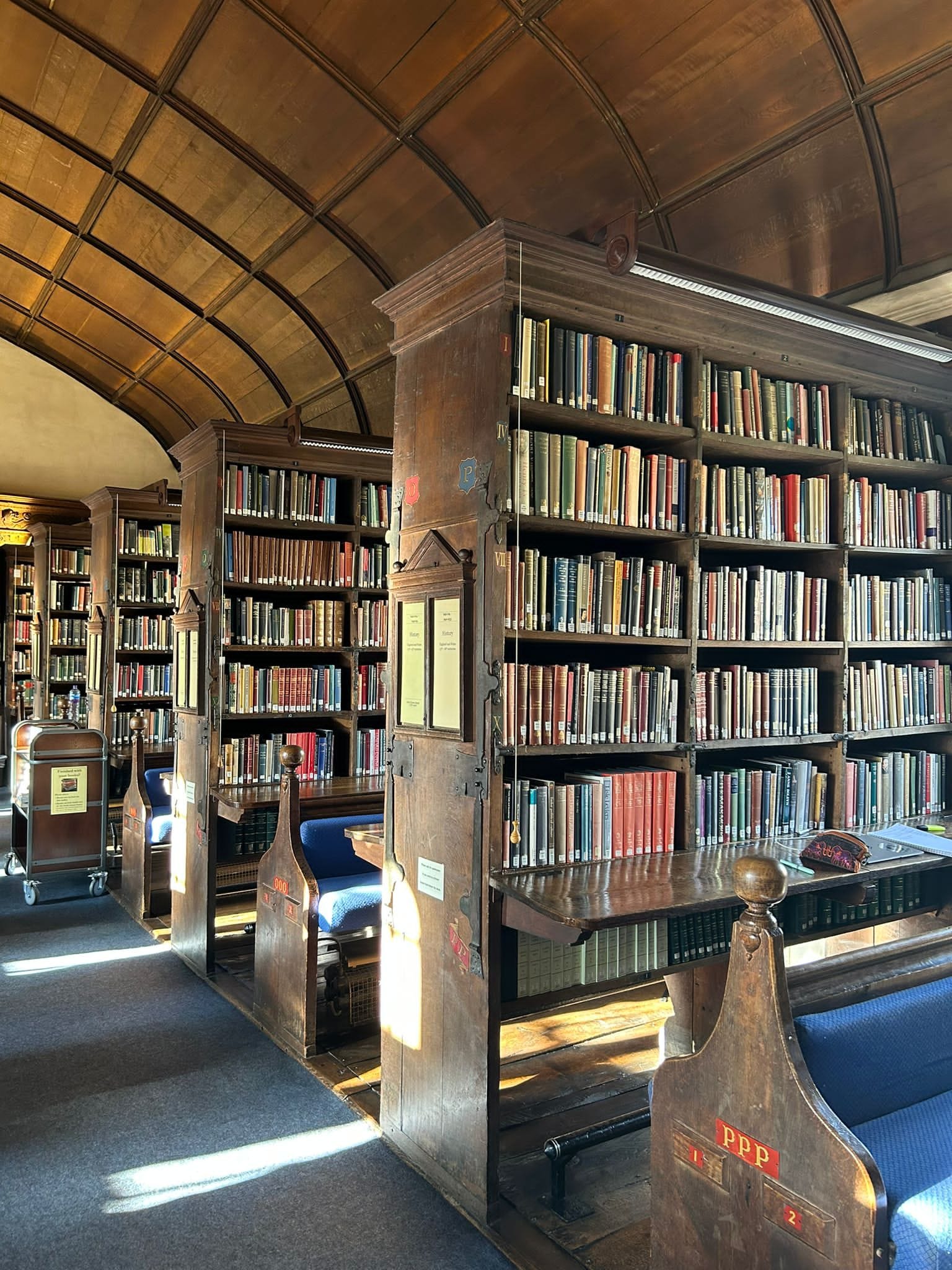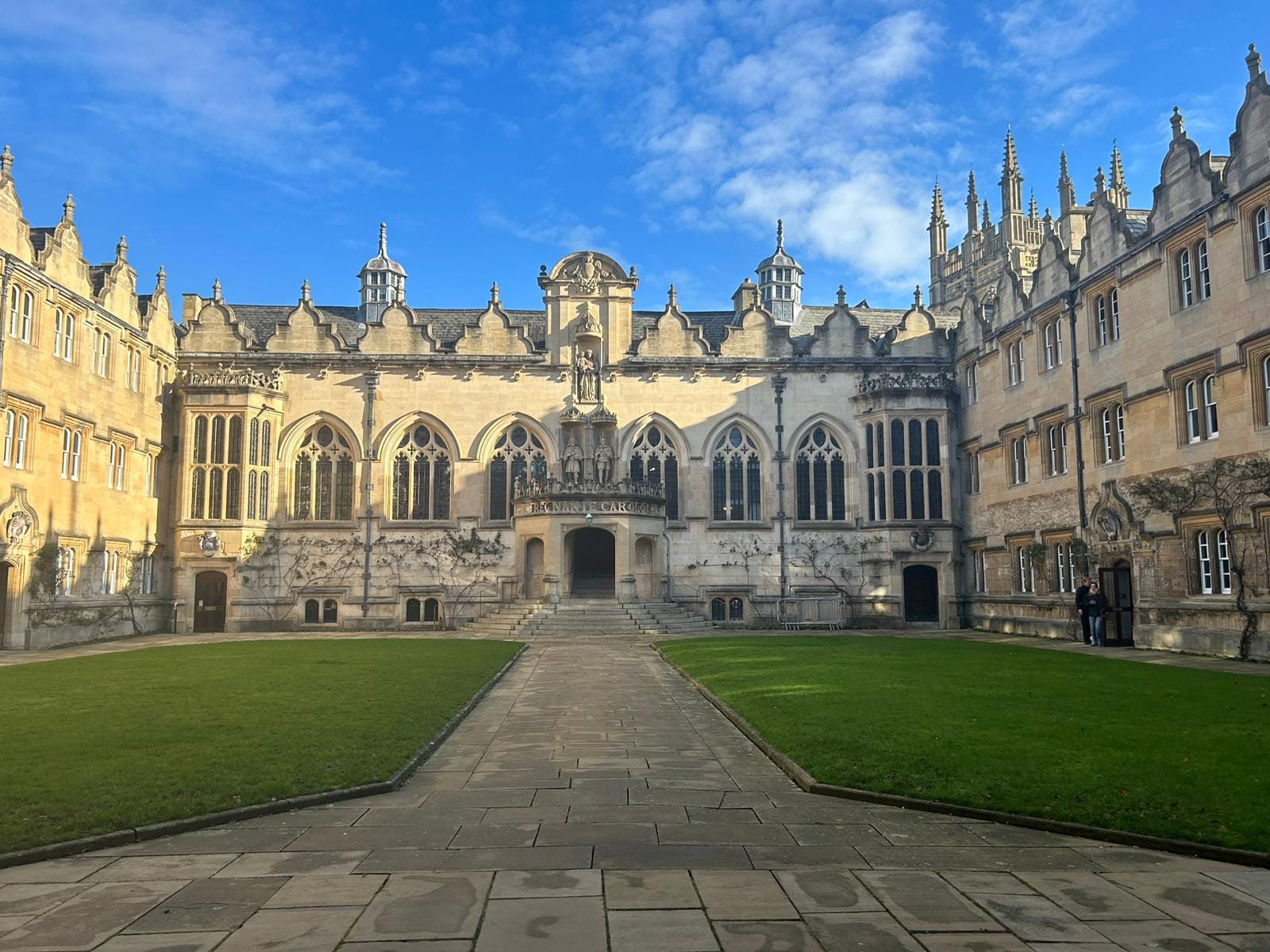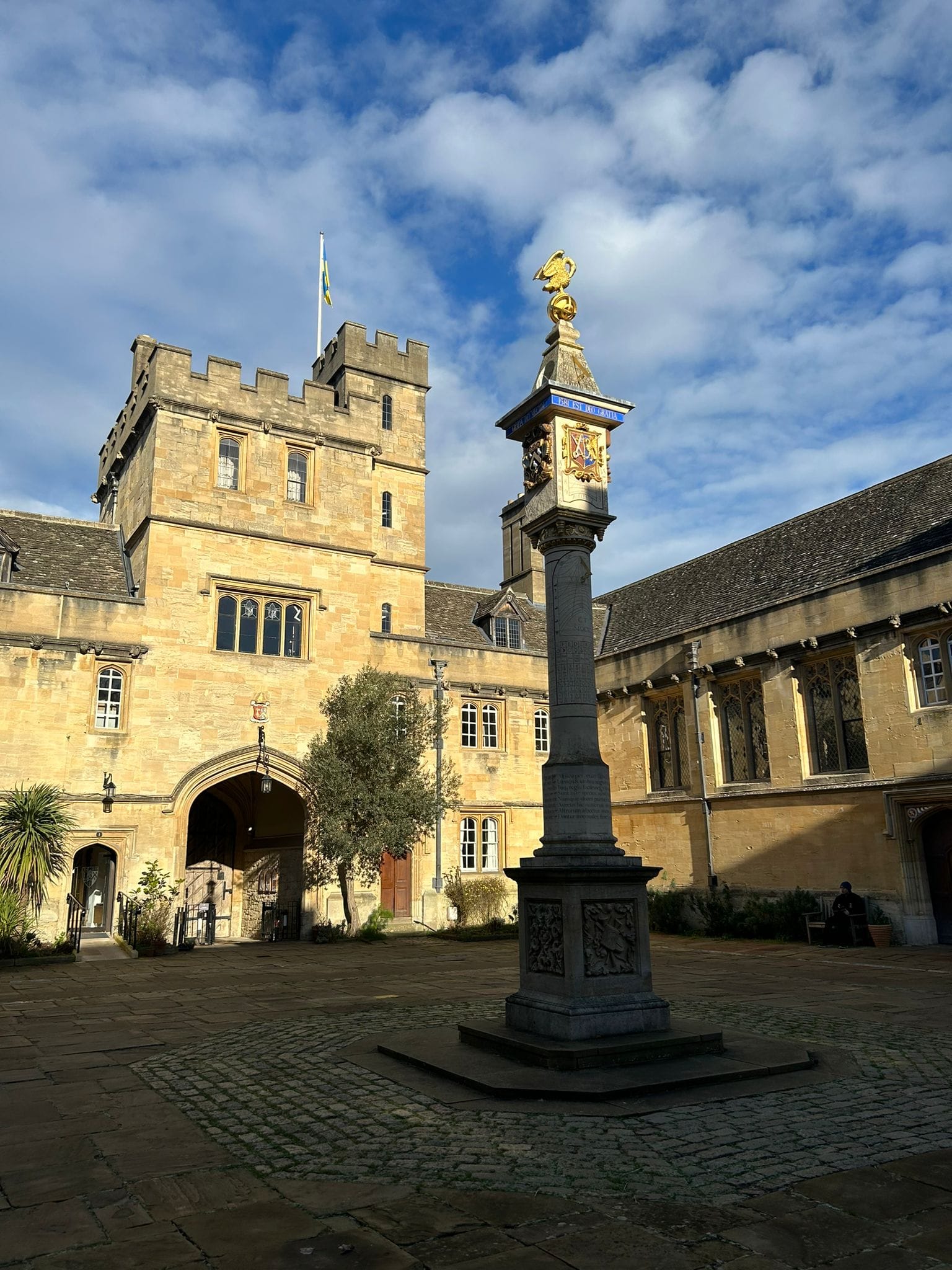 Etihad Stadium Trip
On 30th January 2023, pupils visited the Etihad Stadium where they met three judges, learnt about the journey of becoming a judge and participated in a Q&A and mock trial, with Charlie as the judge.
A huge thank you to the City in the Community Foundation, Judicial Office and Justice Museum for organising a brilliant day, our pupils had a wonderful time.