Wellbeing
Wellbeing is a key priority here at Reddish Vale High School. We understand that when people feel their best, they perform their best and naturally become happier and more content individuals. We are currently working towards achieving the Wellbeing Award for Schools with Optimus Education and are always looking at ways in which we can support both pupil and staff wellbeing. The link to the award can be accessed here: https://www.awardplace.co.uk/award/was
We regularly do surveys with our whole school community so we know what we are doing well and those things we need to work on. On this section of the website you will find key information and sources of support, as well as be able to see the types of things we have been doing in school to support wellbeing.
Useful and confidential websites and phone numbers for additional support
Childline Phone calls won't show up on your bill.

Open 9am-midnight

Call 0800 1111
Webchat childine.org.uk
Kooth - Free, safe and anonymous online support for young people.

Open Monday - Friday, 12pm – 10pm, Saturday - Sunday 6 - 10pm

www.kooth.com(link is external)
Samaritans - To talk about anything that is upsetting you

Open 24 hours a day, 365 days a year
Wellbeing Award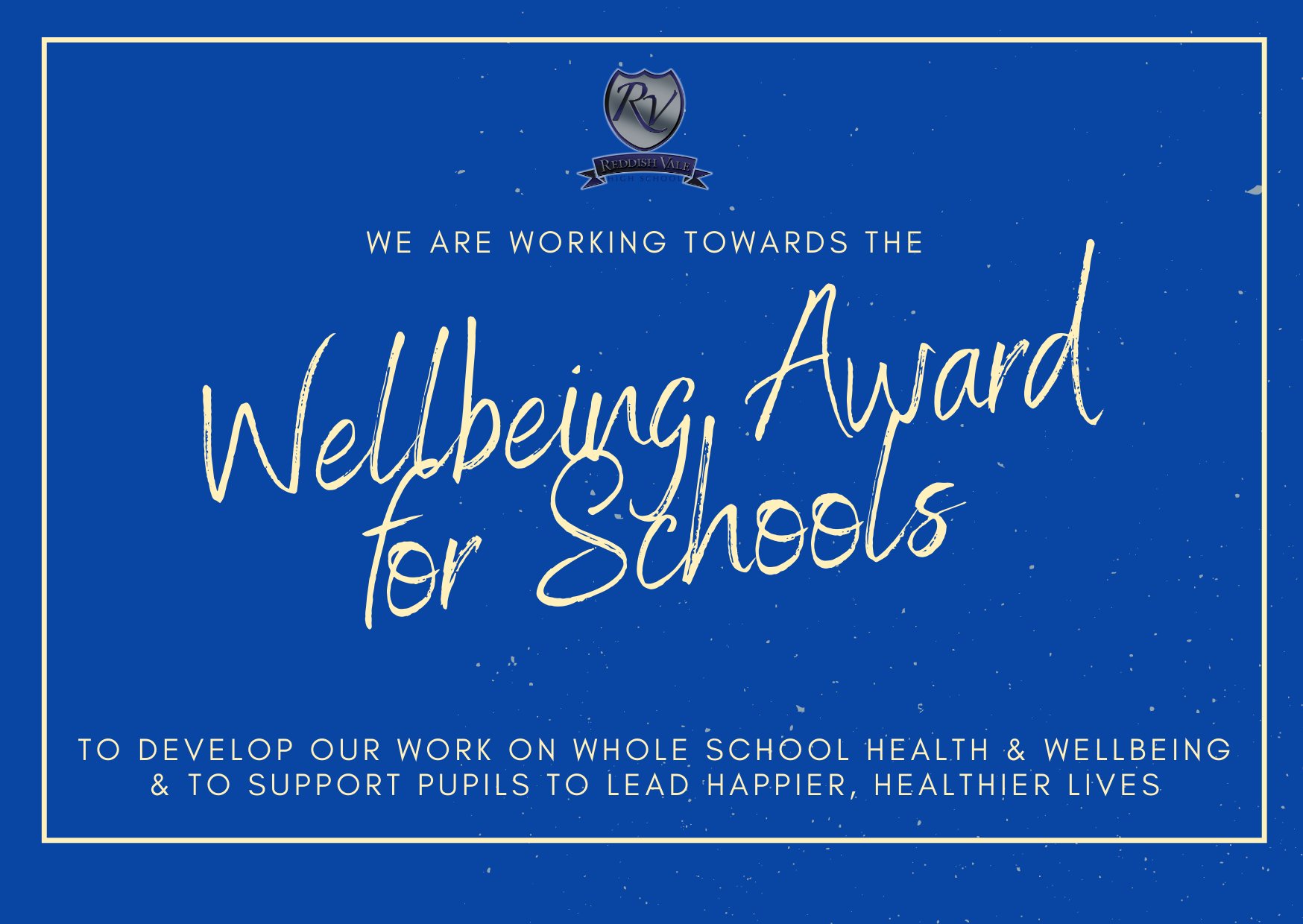 Wellbeing Afternoon
On 12th February 2021, we hosted a Wellbeing Afternoon to allow all pupils, parents/carers and staff to enjoy an afternoon of 'You Time', completing activities in line with our You Time Bingo. Any pupils who completed all of their You Time Bingo activities during the afternoon and the half-term break which followed, were entered into a prize draw.